Welcome to the Newest Update to "Heavens Beauty – Wisdom of Jesus"
John 3:16 For God so loved the world He gave His only begotten son, that whosoever believeth in Him should not perish but have everlasting life.
171 Biblical Trees and Plants 3
171 Biblical Trees and Plants 3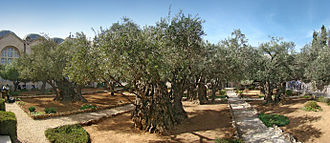 I am in hopes this will be interesting for you to see. I really enjoyed putting this together, finding our what kinds of trees and plants was in the Bible days and Jesus' day that was really exciting. So, I thought I would create a web page with the ones I have found for you to see. Some I am unable to locate graphics for, and more information, but if you can find it please let me know I would love to put it on the ones which has no graphic or information like Bible Verses, etc. There are way more than listed here, but this is a start for you to be intrigued!
NOTE: Word Press from Html 5 has it's issues, in HTML5 you hide the table borders they are hidden, with WordPress it's impossible! I am sorry if the table borders are seen, I tries for about 3 hours working with them here in word press and it's impossible task!
171 Biblical Trees and Plants 3
#

Tree/Plant Name

Description/Meaning

Reference Verses

111.

Pine Tree (Abies cilicica)

Abies cilicica, commonly known as Taurus fir or Cilicia fir, is a species of conifer in the Pinaceae family. It is found inLebanon, Syria, and Turkey.

112. 

Pistachio (Pistacia vera L.)

The pistachio , Pistacia vera,member of the cashew family, is a small tree originally from Central Asia and the Middle East. Pistachio trees can be found in regions of Iran, Syria, Lebanon, Turkey, Greece, Xinjiang (China), Tunisia, Kyrgyzstan, Tajikistan, Turkmenistan, India, Egypt, Italy (Sicily), Uzbekistan, Afghanistan (especially in the provinces of Samangan and Badghis), the United States, specifically in California. The tree produces seeds that are widely consumed as food.eastern Mediterranean (Cyprus and Turkey to Israel and Syria), Central Asia (Turkmenistan, Uzbekistan, Afghanistan, Tajikistan, and Kyrgyzstan) and Xinjiang

113. 

Plane Tree (Platanus orientalis L.)

Platanus orientalis, or oriental plane, is a large, deciduous tree of the Platanaceae family, growing to 30 m (98 ft) or more, and known for its longevity and spreading crown.

114. 

Pomegrante (Punica granatum)

The pomegranate , botanical name Punica granatum, the fruit is typically in season from September to February, and in the Southern Hemisphere from March to May. Pomegranate is considered to have originated in the region of Iran to northern India,has been cultivated since ancient times. It is mentioned in many ancient texts, notably in Babylonian texts and the Book of Exodus. It was introduced into Latin America and California by Spanish settlers in 1769.

 115.

Poplar

White  Populus is a genus of 25–35 species of deciduous flowering plants in the family Salicaceae, native to most of the Northern Hemisphere. English names variously applied to different species include poplar, aspen,cottonwood.

116.

Ranunculaceae

Ranunculaceae (buttercup or crowfoot family; Latin rnunculus "little frog", from rna "frog") are a family of about 1700 species of flowering plants in about 60 genera, distributed worldwide.

117. 

Reed also Cane

Phragmites, the common reed,Phragmites, the common reed, is a large perennial grass found in wetlands throughout temperate and tropical regions of the world.  In particular the South Asian Khagra Reed – Phragmites karka – is often treated as a distinct species

118.

Rie (Rye)

Rye (Secale cereale) is a grass grown extensively as a grain, a cover crop and as a forage crop. It is a member of the wheat tribe (Triticeae) and is closely related to barley (Hordeum) and wheat (Triticum). Rye grain is used for flour, rye bread, rye beer, crisp bread, some whiskeys, some vodkas, and animal fodder. It can also be eaten whole, either as boiled rye berries, or by being rolled, similar to rolled oats. Rye is a cereal grain and should not be confused with ryegrass, which is used for lawns, pasture, and hay for livestock.

119.

Rockrose Pink

The Cistaceae are a small family of plants (rock-rose or rock rose family) known for their beautiful shrubs, which are profusely covered by flowers at the time of blossom. This family consists of about 170-200 species in eight genera, distributed primarily in the temperate areas of Europe and the Mediterranean basin, but also found in North America; a limited number of species are found in South America.

120.
See Above Because they are also white

Rockrose White

They often have showy yellow, pink or white flowers, which are generally short-lived. The flowers are bisexual, regular, solitary or borne in cymes; they usually have five, sometimes three, petals (Lechea). The petals are free, usually crumpled in the bud, and sometimes in the open flower (e. g. Cistus incanus). It has five sepals, the inner three of which are distinctly wider, and the outer two are narrow and sometimes regarded as bracteoles. The sepal arrangement is a characteristic property of the family.

121.

Rose Wild (Dog Rose)

Rosa canina (commonly known as the dog rose) is a variable climbing wild rose species native to Europe, northwest Africa and western Asia.

 122.

Rose of Sharon

Rose of Sharon is a common name, a biblical name, that has been applied to several different species of flowering plants that are valued in different parts of the world. The name's colloquial application has been used as an example of the lack of precision of common names, which can potentially cause confusion

 
123.

 Rubus sanctus 

Rubus ulmifolius subsp. sanctus, commonly called holy bramble, is a bramble native to parts of Asia and Europe

 124.

Rue (Ruta graveolens)

Ruta graveolens — commonly known as rue, common rue or herb-of-grace — is a species of Ruta grown as a herb. It is native to the Balkan Peninsula. It is now grown throughout the world as an ornamental plant in gardens, especially because of its bluish leaves, and also sometimes for its tolerance of hot and dry soil conditions. It also is cultivated as a medicinal herb, as a condiment, and to a lesser extent as an insect repellent.

125. 

Rush

It is the largest genus in the family Juncaceae, containing around 300 species Juncus is a genus of monocotyledonous flowering plants, commonly known as rushes.

126. 

Saffron

Saffron (pronounced /'sæfr?n/ or /'sæfr?n/) is a spice derived from the flower of Crocus sativus, commonly known as the saffron crocus. Crocus is a genus in the family Iridaceae.

127.

Sage (Salvia sp.)

Salvia is the largest genus of plants in the mint family, Lamiaceae, with nearly 1000 species of shrubs, herbaceous perennials, and annuals. Within the Lamiaceae, Salvia is member of the tribe Mentheae within the subfamily Nepetoideae. It is one of several genera commonly referred to as sage. The genus is distributed throughout the Old World and the Americas, with three distinct regions of diversity: Central and South America (approx. 500 species); Central Asia and Mediterranean (250 species); Eastern Asia (90 species)

128.

Sage Land of Israel (Salvia palaestina Bentham)

Salvia palaestina is a herbaceous perennial native to a wide area including what was historically known as Palestine, (which now includes Israel and the West Bank) and is also native to Turkey, Syria, Iraq, Iran, the Sinai peninsula and northeastern Egypt. It was named and described by George Bentham in 1835, with the specific epithet (palaestina) referring to its geographical distribution "in Palæstinæ montibus inter Gaza et Jerusalem", or the mountains between Gaza and Jerusalem.

129.

Sage Pungent (Salvia dominica L.)

Salvia dominica (Dominica sage, in Arabic ( Maru or "Khowwekha" ), in (Hebrew, marva) is a strong-scented perennial shrub found throughout the eastern Mediterranean, especially Jordan Israel,Lebanon and Syria. The branched inflorescence is one of several salvias thought to have inspired the design of the menorah.

130.

Sage Three-Leafed (Salvia fruticosa Miller)

Salvia fruticosa (Greek sage) is a perennial herb or sub-shrub native to the eastern Mediterranean, including southern Italy, the Canary Islands and North Africa. It is especially abundant in Israel.It has a long tradition of use in Greece, where it is valued for its beauty, medicinal value, and culinary use, along with its sweet nectar and pollen. Salvia fruticosa was depicted in a Minoan fresco circa 1400 BCE at Knossos on the island of Crete

131.

Sage Jerusalem (Salvia hierosolymitana Boiss)

Salvia hierosolymitana (Jerusalem sage) is a herbaceous perennial native to the eastern Mediterranean, with populations in Cyprus, Israel, Jordan, Lebanon, Syria, and the West Bank. It typically grows in open fields, rocky soils, and among low-growing native shrubs. It was first described in 1853 by botanist Pierre Edmond Boissier, with the epithet "hierosolymitana" referring to "royal, sacred Jerusalem".

132.

Sage Judean (Salvia judaica Boiss)

Salvia judaica (Judean sage) is a perennial native to Mediterranean woodlands and shrublands, with violet flowers blooming from April-June

133.

Scarlet (Oak)

Quercus coccinea, the scarlet oak, is an oak in the red oak section Quercus sect. Lobatae. The scarlet oak can be mistaken for the pin oak, the black oak, or occasionally the red oak. On scarlet oak the sinuses between lobes are "C"-shaped in comparison to pin oak (Q. palustris), which has "U"-shaped sinuses and the acorns are half covered by a deep cap. Scarlet oak is mainly native to the eastern United States, from southern Maine west to eastern Oklahoma, and south to southern Alabama.

134.

Spices (Astrangalus tragacantha)

Astragalus is a large genus of about 3,000 species of herbs and small shrubs, belonging to the legume family Fabaceae and the subfamily Faboideae. The genus is native to temperate regions of the Northern Hemisphere. Common names include milkvetch (most species), locoweed (in North America, some species) and goat's-thorn (A. gummifer, A. tragacanthus). Some pale-flowered vetches are similar in appearance, but vetches are more vine-like.

135. 


 

Sicilian Olive

Its fruit, also called the olive, is of major agricultural importance in the Mediterranean region as the source of olive oil. The tree and its fruit give its name to the plant family, which also includes species such as lilacs, jasmine, Forsythia and the true ash trees (Fraxinus). The word derives from Latin oliva ("olive fruit", "olive tree"; "olive oil" is oleum) which is cognate with the Greek (elaía, "olive fruit", "olive tree") and (élaion, "olive oil"). The word "oil" in multiple languages ultimately derives from the name of this tree and its fruit. 

 
 136.


 

Sorghum

Sorghum is a genus of grasses with about 30 species, one of which is raised for grain and many of which are used as fodder plants, either cultivated or as part of pasture. The plants are cultivated in warm climates worldwide. Sorghum bicolor is an important food crop in Africa, Central America, and South Asia and is the "fifth most important cereal crop grown in the world".

 
137. 


 

Spikenard (Nardostachys jatamansi)

[Heb., nerd; Gr., nar?dos].

Spikenard; also called nard, nardin, and muskroot, is a historic class of an aromatic amber-colored essential oil derived from flowering plants, the identification of which is variable. The oil has, since ancient times, used as a perfume, as a medicine and in religious contexts, across a wide territory from India to Europe. The identity of the plants used in manufacturing of historic spikenard is not certain; Nardostachys jatamansi from Asia (the modern definition of "spikenard"), lavender from the Middle East, Alpine spikenard from Europe and possibly lemongrass have been suggested as candidates, and it is likely that different plants were used in different times and places. The Bible contains several references to the spikenard, in both the Old Testament and the New Testament, and it is used in Catholic iconography to represent Saint Joseph. With this meaning, Pope Francis has included the spikenard in his coat of arms.In the New Testament John 12:1–10, six days before the passover Jesus arrives in Bethany. In Bethany, Mary, sister of Lazarus uses a pint of pure nard to anoint Jesus's feet.

 138.

Spring Violas


 

 

 
139.
 

Also , see Liquidambar orientalis Stacte

Stacte (Greek: sta?t?, stakt?) or nataph (Hebrew, nataf) are names used for one component of the Solomon's Temple incense, the Ketoret, discussed in Exodus 30:34. Variously translated to the Greek term (AMP: Exodus 30:34) or to an unspecified "gum resin" or similar (NIV: Exodus 30:34), it was to be mixed in equal parts with onycha (prepared from certain vegetable resins or seashells parts), galbanum and mixed with pure frankincense and they were to "beat some of it very small" for burning on the altar of the tabernacle.

140.
 

Also , see Liquidambar orientalis Storax

Styrax (storax) balsam is a recent natural resin isolated from the wounded bark of Liquidambar orientalis Mill. (Asia Minor) and Liquidambar styraciflua L. (Central America) (Hamamelidaceae). It is often called benzoic resin, a similar but different resin obtained from the Styracaceae plant family.storax was extracted from the tree called in modern Hebrew livneh refu'i which he termed Styrax officinalis.

 141.

Star of Bethlehem (Ornithogalum narbonense)

Ornithogalum narbonense, common names Narbonne Star-of-Bethlehem, Pyramidal Star-of-Bethlehem and Southern Star-of-Bethlehem, is a herbaceous perennial flowering plant with underground bulbs, belonging to the genus Ornithogalum of the Asparagaceae family. The Latin name Ornithogalum of the Genus, meaning "bird's milk", derives from the Greek, while the species name narbonense refers to the French town of Narbonne.
 

142. 


 

Stone Pine

The stone pine (Pinus pinea), also called Italian stone pine, umbrella pine and parasol pine, is a tree from the pine family (Pinaceae). The tree is native to the Mediterranean region, occurring in Southern Europe and the Levant (Portugal to Syria). It is also naturalized in North Africa, the Canary Islands, South Africa and New South Wales. The species was introduced into North Africa millennia ago, such a long time that it essentially indistinguishable from being native. The tree is, however, considered an invasive nuisance in South Africa. Stone pines have been used and cultivated for their edible pine nuts since prehistoric times. 

 
143. 

Styrax Styrax officinalis 

Styrax officinalis is a species of plants belonging to the family Styracaceae This plant is the "official" source of styrax, an herbal medicine known from ancient times. Some believe it to have been the stacte used together with frankincense, galbanum, and onycha to make Ketoret, the Tabernacle incense of the Old Testament.

 

144.

Sweet Cane (Saccharum officinarum)

Saccharum officinarum, sugarcane, is a large, strong-growing species of grass in the genus Saccharum. It originated in southeast Asia and is now cultivated in tropical and subtropical countries worldwide for the production of sugar and other products.Extraction of the juice by boiling was probably first done in India more than two thousand years ago.

145.

Sweet Flag or Aromatic Cane  (Acorus sp.)

Acorus calamus (also called Sweet Flag or Calamus, among many common names) is a tall perennial wetland monocot of the Acoraceae family, in the genus Acorus. In spite of common names that include the words "rush" and "sedge," it is neither a rush nor sedge. The scented leaves and more strongly scented rhizomes have traditionally been used medicinally and to make fragrances, and the dried and powdered rhizome has been used as a substitute for ginger, cinnamon and nutmeg

146. 


 

Sycamore Fig

Ficus sycomorus, called the sycamore fig or the fig-mulberry (because the leaves resemble those of the Mulberry), sycamore, or sycomore, is a fig species that has been cultivated since ancient times. (The term sycamore spelled with an A has been used for a variety of plants and is widely used in England to refer to the Great Maple (Acer pseudoplatanus). For clarity, this species of fig is usually exclusively referred to as "sycomore" (with an O rather than an A as the second vowel). It also grows naturally in Lebanon, where the famous Gemmayzeh Street is named after its Arabic name Gemmayz, the southern Arabian Peninsula, in Cyprus and in very localized areas in Madagascar, and has been naturalized in Israel and Egypt.

 
147.

Sycamine (Mulberry) (Morus sp.)

The Sycamine tree is mentioned only in Luke 17:6 of the Bible. It is rendered by Luther as "mulberry tree", which is most probably the correct rendering. It is found in two species, the black mulberry (Morus nigra) and the white mulberry (Morus alba), which are common in Palestine. It is in the same family as the fig-tree.

 148.

Tamarisk (Tamarix aphylla)

Hebrew, 'e?shel The genus Tamarix (tamarisk, salt cedar) is composed of about 50–60 species of flowering plants in the family Tamaricaceae, native to drier areas of Eurasia and Africa. The generic name originated in Latin and may have referred to the Tamaris River in Hispania Tarraconensis (Spain).

149. 

Tares

Lolium temulentum, typically known as darnel, poison darnel or cockle, is an annual plant that forms part of the Poaceae family and part of the Lolium genus. The plant stem can grow up to one meter tall, with inflorescence in the ears and purple grain.

 150.

 

Teil

 
 
151. 

Terebinth (Pistacia palaestina Boiss)

Pistacia palaestina is a tree or shrub common in the Levant region (especially Israel and Syria). It is called terebinth in English, a name also used for Pistacia terebinthus, a similar tree from the western Mediterranean Basin.

152. 

Thistle Golden

Scolymus (golden thistle or oyster thistle) is a genus of three species of flowering plants in the family Asteraceae, native to the Mediterranean region and western Europe north to northwestern France.Like other related plants also called thistles, they are annual or perennial herbaceous plants with spiny leaves and stems, However, Scolymus is not a true thistle, but rather it is a member of the chicory tribe. They grow to 20-90 cm tall, with bright yellow flowerheads. 

Job 31:40

2 Chronicles 25:18

 153.

 

Thorn 

In plant morphology, thorns, spines, prickles, and in general spinose structures (as spinose teeth, spinose apical process) are all hard structures with sharp, stiff, ends, generally with the same function of physically deterring animals from eating the plant material.

154. 

Thyine Wood 

Thyine wood is a 15th-century English name for a wood from the tree known botanically as Tetraclinis articulata (syn. Callitris quadrivalvis, Thuja articulata). The name is derived from the Greek word thuon, "fragrant wood," or possibly thuein, "to sacrifice", and it was so called because it was burnt in sacrifices, on account of its fragrance.At Rome, wood from this tree was called citrum, "citrus wood". It was reckoned very valuable, and was used for making articles of furniture by the Greeks and Romans. Thyine wood is mentioned in the King James Version of the Bible at Rev. 18:12 as being among the articles which would cease to be purchased when Babylon fell. The New International Version translates the passage "citron wood"; the Amplified Bible translates it as "scented wood". The resin is used as the basis for euparal, a mounting medium used in microscopy.

155. 

Thyme

Thyme (/'ta?m/) is an herb with culinary, medicinal and ornamental uses. Thyme is of the genus Thymus, most commonly Thymus vulgaris. Ancient Egyptians used thyme for embalming. The ancient Greeks used it in their baths and burnt it as incense in their temples, believing it was a source of courage. The spread of thyme throughout Europe was thought to be due to the Romans, as they used it to purify their rooms and to "give an aromatic flavour to cheese and liqueurs". In the European Middle Ages, the herb was placed beneath pillows to aid sleep and ward off nightmares. In this period, women would also often give knights and warriors gifts that included thyme leaves, as it was believed to bring courage to the bearer. Thyme was also used as incense and placed on coffins during funerals, as it was supposed to assure passage into the next life.

 
156.

Timber

Lumber (American English) or timber (British English, Hiberno-English, New Zealand English, and Australian English) is a collective term for harvested wood that has been manufactured into boards and planks.

157.

Tragacanth (Astrangalus tragacantha)

Tragacanth is a natural gum obtained from the dried sap of several species of Middle Eastern legumes of the genus Astragalus, including A. adscendens, A. gummifer, A. brachycalyx, and A. tragacanthus. Some of these species are known collectively under the common names "goat's thorn" and "locoweed". The gum is sometimes called shiraz gum, shiraz, gum elect or gum dragon.

158. 

Tumbleweed

A tumbleweed (Lechenaultia divaricata)A tumbleweed is a structural part of the above-ground anatomy of any of a number of species of plants, a diaspore that, once it is mature and dry, detaches from its root or stem, and tumbles away in the wind. 

 
159. 

Vine Grape (Vitis vinifera)

The ancient Romans further developed the techniques learnt from the Etruscans, as shown by numerous works of literature containing information that is still valid today: De Agri Cultura (around 160 BC) by Cato the Elder, De re rustica by Marcus Terentius Varro, the Georgics by Virgil and De re rustica by Columella.During the 3rd and 4th centuries AD, the long crisis of the Roman Empire generated instability in the countryside which led to a reduction of viticulture in general, which was mainly sustained only close to towns and cities and along coastlines

160.
 
Tulip Sharon 
161.

Walnut (Juglans regia)

Juglans regia, the Persian walnut, English walnut, especially in Great Britain, common walnut, or especially in the US, California walnut, is an Old World walnut tree species native to the region stretching from the Balkans eastward to the Himalayas and southwest China. The largest forests are in Kyrgyzstan, where trees occur in extensive, nearly pure walnut forests at 1,000–2,000 m altitude (Hemery 1998)—notably at Arslanbob in Jalal-Abad Province.

The Song of Solomon 6:11

Genesis 43:11

162.
 
Wheat – (Heb., chit·tah?; Gr., si?tos) 
163.

Wheat, Egyptian (Triticum compositum)

Wheat is one of the first cereals known to have been domesticated, and wheat's ability to self-pollinate greatly facilitated the selection of many distinct domesticated varieties. The archaeological record suggests that this first occurred in the regions known as the Fertile Crescent. Recent findings estimate the first domestication of wheat down to a small region of southeastern Turkey, and domesticated Einkorn wheat at Wadi el Jilat in Jordan—has been dated to 7,500-7,300 BCE. In a recent study, scientist have found a link for differences in human culture based on either wheat or rice cultivation since ancient times. Which is cultivated in ancient Egypt, & can still be encountered there, has several ears per stalk

 164.

White Apple Trees

Apples appear in many religious traditions, often as a mystical or forbidden fruit. One of the problems identifying apples in religion, mythology and folktales is that as late as the 17th century, the word "apple" was used as a generic term for all (foreign) fruit other than berries, but including nuts. This term may even have extended to plant galls, as they were thought to be of plant origin (see oak apple). For instance, when tomatoes were introduced into Europe, they were called "love apples". In one Old English work, cucumbers are called eorþæppla (lit. "earth-apples'), just as in French, Dutch, Hebrew, Afrikaans, Persian and Swiss German as well as several other German dialects, the words for potatoes mean "earth-apples". In some languages, oranges are called "golden apples" or "Chinese apples". Datura is called "thorn-apple". 

Genesis 30:14

Deuteronomy 32:10,

Proverbs 25:11

Psalm 17:8

Proverbs 7:2

Zechariah 2:8

Joel 1:12 

 165.

Willow

Willows, sallows, and osiers form the genus Salix, around 400 species  

166.

Wine

It had reached the Balkans by c.?4500 BC and was consumed and celebrated in ancient Greece and Rome. From its earliest appearance in written records, wine has also played an important role in religion. Red wine was closely associated with blood by the ancient Egyptians, who, according to Plutarch, avoided its free consumption as late as the 7th-century BC Saite dynasty, "thinking it to be the blood of those who had once battled against the gods". The Greek cult and mysteries of Dionysus, carried on by the Romans in their Bacchanalia, were the origins of western theater. Judaism incorporates it in the Kiddush and Christianity in its Eucharist, while alcohol consumption is forbidden in Islam.

167. 

Wormwood (Artemisia absinthium)

Artemisia absinthium (absinthium, absinthe wormwood, wormwood, common wormwood, green ginger or grand wormwood) is a species of Artemisia, native to temperate regions of Eurasia and Northern Africa. It is grown as an ornamental plant and is used as an ingredient in the spirit absinthe as well as some other alcoholic drinks. In the Middle Ages, it was used to spice mead.[8] In 18th century England, wormwood was sometimes used instead of hops in beer

168. 

Wreath 

A wreath is an assortment of flowers, leaves, fruits, twigs or various materials that is constructed to resemble a ring. In English-speaking countries, wreaths are used typically as household ornaments, mainly as Christmas decorations to celebrate the birth of Christ. They are also used in ceremonial events in many cultures around the globe. Wreaths have much history and symbolism associated with them.

169. 

Yeast

The word "yeast" comes from Old English gist, gyst, and from the Indo-European root yes-, meaning "boil", "foam", or "bubble". Yeast microbes are probably one of the earliest domesticated organisms. Archaeologists digging in Egyptian ruins found early grinding stones and baking chambers for yeast-raised bread, as well as drawings of 4,000-year-old bakeries and breweries.

 
 170.
 
Yellow Roses 
 
143315 78 total views, 27 1 views today
Heavens-Beauty Website Our Sister Site
Dont Forget We have a Sister "Heavns-Beauty" Website also!
It also is a Prayer Website, with lots of Information on it as well. We will be Updating it soon, even though it is done in WordPress! You can go there Anytime your heart desires! If, you like Our Christian websites Let us know and Pass them along as you go along! Click Here!