Welcome to the Newest Update to "Heavens Beauty – Wisdom of Jesus"
John 3:16 For God so loved the world He gave His only begotten son, that whosoever believeth in Him should not perish but have everlasting life.
171 Biblical Trees and Plants 2
171 Biblical Trees and Plants 2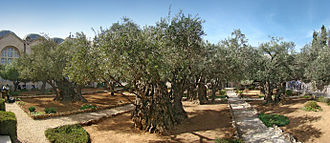 I am in hopes this will be interesting for you to see. I really enjoyed putting this together, finding our what kinds of trees and plants was in the Bible days and Jesus' day that was really exciting. So, I thought I would create a web page with the ones I have found for you to see. Some I am unable to locate graphics for, and more information, but if you can find it please let me know I would love to put it on the ones which has no graphic or information like Bible Verses, etc. There are way more than listed here, but this is a start for you to be intrigued!
NOTE: Word Press from Html 5 has it's issues, in HTML5 you hide the table borders they are hidden, with WordPress it's impossible! I am sorry if the table borders are seen, I tries for about 3 hours working with them here in word press and it's impossible task!
171 Biblical Trees and Plants 2
 

#'2

Description/Meaning

Reference Verses

51. 

Dill (Anethum graveolens)

 is an annual herb in the celery family Apiaceae. It is the sole species of the genus Anethum.

52. 

Doves Dung (Ornithogalum narbonense)

Ornithogalum narbonense, common names Narbonne Star-of-Bethlehem, Pyramidal Star-of-Bethlehem Southern Star-of-Bethlehem, a herbaceous perennial flowering plant with underground bulbs, belonging to the genus Ornithogalum of the Asparagaceae family.

 53.

Ebony 

Ebony is a dense black wood, most commonly yielded by several different species in the genus Diospyros. The word ebony derives from the Ancient Egyptian hbny

 

54.

Fig (Ficus carica L.)

The common fig (Ficus carica) is a species of flowering plant in the genus Ficus, from the family Moraceae, known as the common fig (or just the fig), (Persian),(Tamil), anjeer (Hindi), dumur (Bengali),(Hebrew) and (Arabic).

55.

Fitches (Black Cumin)(Nigella sativa)

Nigella sativa is an annual flowering plant in the family Ranunculaceae, native to south and southwest Asia. It grows to 20–30 cm (7.9–11.8 in) tall, with finely divided, linear (but not thread-like) leaves. The flowers are delicate, and usually colored pale blue and white, with five to ten petals.

 56.

Flax (Linum usitatissimum)

Flax (also known as common flax or linseed), with the binomial name: Linum usitatissimum, is a member of the genus Linum in the family Linaceae. It is a food and fiber crop that is grown in cooler regions of the world. The species is native to the region extending from the eastern Mediterranean, through Western Asia and the Middle East, to India.

57.

Flowers

A flower, sometimes known as a bloom or blossom, is the reproductive structure found in flowering plants (plants of the division Magnoliophyta, also called angiosperms). The biological function of a flower is to effect reproduction, usually by providing a mechanism for the union of sperm with eggs. Flowers contain sporangia and are the site where gametophytes develop. Flowers give rise to fruit and seeds.

58. 

Frankincense

(Boswellia thurifers)

59. 

Galbanum (Ferula galbaniflua)

Ferula (from Latin ferula, "rod") is a genus of about 170 species of flowering plants in the family Apiaceae, native to the Mediterranean region east to central Asia, mostly growing in arid climates. They are herbaceous perennial plants growing to 1–4 m tall, with stout, hollow, somewhat succulent stems. The leaves are tripinnate or even more finely divided, with a stout basal sheath clasping the stem.

 60.

Gall (Papaver somniferum)

Papaver somniferum, the Opium poppy, is the species of plant from which opium and poppy seeds are derived. Opium is the source of many narcotics, including morphine (and its derivative heroin), thebaine, codeine, papaverine, and noscapine.

61.

Garlic (Allium sativum)

Allium sativum, commonly known as garlic, is a species in the onion genus, Allium. Its close relatives include the onion, shallot, leek, chive, and rakkyo. With a history of human use of over 7,000 years, garlic is native to central Asia,and has long been a staple in the Mediterranean region, as well as a frequent seasoning in Asia, Africa, and Europe.

62.

Grapevine (Vitis vinifera L.)

Vitis vinifera (common grape vine) is a species of Vitis, native to the Mediterranean region, central Europe, and southwestern Asia, from Morocco and Portugal north to southern Germany and east to northern Iran. There are currently between 5000 and 10,000 varieties of Vitis vinifera grapes

63. 

Gethsemane

Gethsemane is a garden at the foot of the Mount of Olives in Jerusalem most famous as the place where, according to the gospels, Jesus prayed and his disciples slept the night before Jesus' crucifixion. 

 64.

 

Glastonthorn 

 

65. 

Gourd

A gourd is a plant of the family Cucurbitaceae or the fruit of the two genera of "calabash tree", Crescentia and Amphitecna. The term refers to a number of species and subspecies, many with hard shells, and some without. Likely one of the earliest domesticated types of plants, subspecies of the bottle gourd have been discovered in archaeological sites dating from as early as 13,000 BC.

 

66. 

Greek Olive

The olive (Listeni/ or Listeni/, Olea europaea, meaning "olive from/of Europe") is a species of small tree in the family Oleaceae, found in much of Africa, the Mediterranean Basin from Portugal to the Levant, the Arabian Peninsula, and southern Asia as far east as China, as well as the Canary Islands, Mauritius and Réunion. The species is cultivated in many places and considered naturalized in France, Corsica, Crimea, Egypt, Iran, Iraq, Syria, Java, Norfolk Island, California and Bermuda

 

67. 

Heath

A heath or heathland is a shrubland habitat found mainly on free-draining infertile, acidic soils, and is characterised by open, low-growing woody vegetation. Moorland is generally related to high-ground heaths with — especially in Great Britain — a cooler and more damp climate. 

 

68.

Hemlock (Conium maculatum)

Conium maculatum (Hemlock or Poison Hemlock) is a highly poisonous perennial herbaceous flowering plants in the family Apiaceae, native to Europe and the Mediterranean region.

 69.

Henna (Lawsonia inermis L.)

Henna (Lawsonia inermis, also known as hina, the henna tree, the mignonette tree, and the Egyptian privet) is a flowering plant and the sole species of the Lawsonia genus. The English name "henna" comes from the Arabic

 70.

 

Hush 

 

71. 

Hyssop 

Ezov (Hebrew) is the Classical Hebrew name of a plant mentioned in the Bible in the context of religious rituals. In some English-language Bibles, the word is transliterated as ezob.

72.

Incense (Boswellia sacra)

Boswellia sacra (commonly known as frankincense or olibanum-tree) is a tree in the Burseraceae family. It is the primary tree in the genus Boswellia from which frankincense, a resinous dried sap, is harvested. It is native to the Arabian Peninsula (Oman, Yemen), and northeastern Africa (Somalia)

 73.

 
Josh Tree 

 

74. 

Joshua Trees

Yucca brevifolia is a plant species belonging to the genus Yucca. It is tree-like in habit, which is reflected in its common names: Joshua tree, yucca palm, tree yucca, and palm tree yucca.

 

75.

Judas Tree (Cercis siliquastrum)

Cercis siliquastrum, commonly known as the Judas tree, is a small deciduous tree from Southern Europe and Western Asia which is noted for its prolific display of deep pink flowers in spring.

76.

Jujube (Ziziphus spina-christi (L.) Desf)

Ziziphus jujuba (from Greek,zizyfon), commonly called jujube (sometimes jujuba), red date, Chinese date, Korean date, or Indian date is a species of Ziziphus in the buckthorn family (Rhamnaceae), used primarily as a shade tree that also bears fruit.

 77.

 
Jumping Jack 

 

 78.

 
Kamsaongo

 

79. 

Kousa Dogwood

The Kousa dogwood (Cornus kousa or Benthamidia kousa) is a small deciduous tree 8–12 m (26–39 ft) tall, native to Korea, much of China, Japan, Korea, Taiwan, Sikkim, Bhutan and the Ryukyu Islands. It is also reportedly naturalized in Hawaii, Connecticut and New York State. It is widely cultivated as an ornamental.

 

 80.

 

Ladanum

Labdanum, also called ladanum or ladan, is a sticky brown resin obtained from the shrubs Cistus ladanifer (western Mediterranean) and Cistus creticus (eastern Mediterranean), species of rockrose. It has a long history of use in herbal medicine and as a perfume ingredient.

 

 81.

 

Laurel

Lauraceae, also known as the Laurel family is a family of flowering plants.

 

82. 

Leeks  (Allium porrum) 

The leek is a vegetable that belongs, along with onion and garlic, to the genus Allium, currently placed in family Amaryllidaceae, subfamily Allioideae. Historically many scientific names were used for leeks, which are now treated as cultivars of Allium ampeloprasum. Two related vegetables, elephant garlic and Kurrat, are also cultivars of A. ampeloprasum, although different in their uses as food. The edible part of the leek plant is a bundle of leaf sheaths that is sometimes erroneously called a stem or stalk.

83. 

Lentils (Lens esculenta) 

For the meaning of "lentil" in Indian English,(legume). For the toor (called "arhar daal" in Hindi), see pigeon pea.The lentil (Lens culinaris) is an edible pulse. It is a bushy annual plant of the legume family, grown for its lens-shaped seeds. It is about 40 cm (16 in) tall, and the seeds grow in pods, usually with two seeds in each.

 84.

 

Lign Aloes

 

85.

 
Lily (Iris palaestina)

86.

Lily Sand (Pancratium maritimum L.)

Pancratium maritimum, or sea daffodil, is a species of bulbous plant native to both sides of the Mediterranean region and Black Sea from Portugal, Morocco and the Canary Islands east to Turkey, Syria, Israel and the Caucasus. It can also be seen on the south Bulgarian and north Turkish and Georgian coasts of Black Sea, where it is threatened with extinction. It is also naturalized in southern California, Bermuda and the Azores

87.

Linen (Linum usitatissimum)

Flax (also known as common flax or linseed), with the binomial name: Linum usitatissimum, is a member of the genusLinum in the family Linaceae. It is a food and fiber crop that is grown in cooler regions of the world. The species is native to the region extending from the eastern Mediterranean, through Western Asia and the Middle East, to India.

 88.

 

Lily of Field Valley 

89.

Liquidambar orientalis

Liquidambar orientalis, commonly known as oriental sweetgum or Turkish sweetgum, is a deciduous tree in the genus Liquidambar, native to the eastern Mediterranean region, that occurs as pure stands mainly in the flood plains of southwestern Turkey and on the Greek island of Rhodes. In English, this oil is known under several names, shortly as Storax to include all sweetgum oils, or as Styrax Levant, Asiatic Storax, Balsam Storax, Liquid Storax, Oriental Sweetgum Oil, or Turkish Sweetgum Oil. Diluted with a suitable carrier oil, it is used externally in traditional medicine for abrasions, anxiety, bronchitis, catarrh, coughs, cuts, ringworm, scabies, stress-related conditions and wounds

90. 

Mallow (Atriplex halimus L.)

Atriplex halimus (Mediterranean saltbush, Sea orache, Shrubby orache) is a species of fodder shrub in the Amaranthaceae family, which is native to Europe and Northern Africa, including the Sahara in Morocco. This plant is often cultivated as forage because tolerating severe conditions of drought, and it can grow up in very alkaline and saline soils. In addition, it is useful to valorize degraded and marginal areas because it will contribute to the improvement of phytomass in this case.

91. 

Mandrake (Mandragora autumnalis)

Bertol Mandrake is the common name for members of the plant genus Mandragora, particularly the species Mandragora officinarum, belonging to the nightshades family (Solanaceae). Because mandrake contains deliriant hallucinogenic tropane alkaloids such as atropine, scopolamine, apoatropine, and hyoscyamine, the roots sometimes contain bifurcations causing them to resemble human figures, their roots have long been used in magic rituals, today also in contemporary pagan traditions such as Wicca and Odinism.

92.

Manna (Alhagi camelorum)

Alhagi maurorum is a species of legume commonly known, variously, as camelthorn, camelthorn-bush, Caspian manna, and Persian mannaplant.This shrub is native to the region extending from the Mediterranean to Russia, but has been introduced to many other areas of the world, including Australia, southern Africa, and the western United States.

93.

Marjorum (Origanum majorana)

Marjoram (Origanum majorana, syn. Majorana hortensis Moench, Majorana majorana is a somewhat cold-sensitive perennial herb or undershrub with sweet pine and citrus flavors. In some Middle-Eastern countries, marjoram is synonymous with oregano, there the names sweet marjoram and knotted marjoram are used to distinguish it from other plants of the genus Origanum. Marjoram is indigenous to Cyprus and southern Turkey, and was known to the Greeks and Romans as a symbol of happiness.

94. 

Millet

Millets are a group of highly variable small-seeded grasses, widely grown around the world as cereal crops or grains for both human food and fodder. Millet made its way from China to the Black Sea region of Europe by 5000 BC. The cultivation of common millet as the earliest dry crop in East Asia has been attributed to its resistance to drought, and this has been suggested to have aided its spread Millets are important crops in the semi-arid tropics of Asia and Africa (especially in India, Nigeria, and Niger), with 97% of millet production in developing countries.

 

95.

Mint

Mentha (also known as mint, from Greek míntha, Linear B mi-ta) is a genus of plants in the family Lamiaceae (mint family).The species are not clearly distinct and estimates of the number of species varies from 13 to 18. Hybridization between some of the species occurs naturally. Many other hybrids, as well as numerous cultivars, are known in cultivation. The genus has a subcosmopolitan distribution across Europe, Africa, Asia, Australia, and North America

 96.

Mulberry

(Morus nigra L.)Morus, a genus of flowering plants in the family Moraceae, comprises 10–16 species of deciduous trees commonly known as mulberries growing wild and under cultivation in many temperate world regions

97.

Mustard (Brassica nigra)

Brassica nigra (black mustard) (Sanskrit, rajakshavak;Marathi:,Kali Mohari) is an annual weedy plant cultivated for its seeds, which are commonly used as a spice.The plant is believed to be native to the southern Mediterranean region of Europe and possibly South Asia where it has been cultivated for thousands of years.

 98.

No Photo Unable to Find One 

 

Myrrh

(Commiphora abyssinica Engl.) Commiphora habessinica, sometimes known as Abyssinian myrrh, is a species of flowering plant in the Burseraceae native to Africa and the Arabian Peninsula. It was first described by Otto Karl Berg in 1862 as Balsamodendrum habessinicum from northeast Africa. It was then transferred to the genus Commiphora by Adolf Engler in 1883, but given the name Commiphora abyssinica, an orthographical variant

 99.

Myrtle (Myrtus communis L.)

Myrtus, with the common name myrtle, is a genus of flowering plants in the family Myrtaceae. The Myrtus genus has two species:Myrtus communis — Common myrtle; native to the Mediterranean region in southern Europe. Myrtus nivellei — Saharan myrtle; native to North Africa.

100. 

Nettles (Acanthus spinosus)

Acanthus spinosus (spiny bear's breeches) is a species of flowering plant in the family Acanthaceae, native to southern Europe, from Italy to western Turkey. It is thought that both A. spinosus and its close relative A. mollis were introduced to Britain as ornamental and herbal plants from the Mediterranean in Roman times.

101.

Nigella (Nigella sp.)

Nigella is a genus of about 14 species of annual plants in the family Ranunculaceae, native to southern Europe, north Africa, south and southwest Asia. Common names applied to members of this genus are nigella, devil-in-a-bush or love in a mist.

102.

Nuts/Pistachio (Pistacia vera L.)

 Pistacia vera, a member of the cashew family, is a small tree originally from Central Asia and the Middle East. Pistachio trees can be found in regions of Iran, Syria, Lebanon, Turkey, Greece, Xinjiang (China), Tunisia, Kyrgyzstan, Tajikistan, Turkmenistan, India, Egypt, Italy (Sicily), Uzbekistan, Afghanistan (especially in the provinces of Samangan and Badghis), and the United States, specifically in California. The tree produces seeds that are widely consumed as food.

103.

Nuts/Walnut (Juglans regia L.)

A walnut is that part of any tree of the genus Juglans (Family Juglandaceae), particularly the Persian or English walnut, Juglans regia used for food after being processed while green for pickled walnuts or after full ripening for its nutmeat. Nutmeat of the eastern black walnut from the Juglans nigra is less commercially available, as are butternut nutmeats from Juglans cinerea. The walnut is nutrient dense with protein and essential fatty acids.

104.

Oak (Quercus calliprinos Webb)

Quercus calliprinos, the Palestine oak, is an oak classified as part of the Cerris section of the species. It is native to eastern Mediterranean region and southwest Asia, and grows all across the Middle East from northern Algeria to Turkey and further eastwards. In Israel it is called the Israeli common oak (alon matsuy ).It grows in the Mediterranean climate zone, mainly on limestone, in mid-elevations, often dominating the flora, alongside Pistacia palaestina.

105.

No Photo

Unable to Find One 

Oak (Quercus ithaburensis Decaisne)

Quercus ithaburensis, Mount Thabor's oak, is a tree in the family Fagaceae.It is found in Southeastern Europe, from Southeastern Italy across Southern Albania to Greece, and in Southwestern Asia from Turkey South through Lebanon, Israel, and neighboring Jordan.

106.

Oak (Valonia Oak) (Quercus aegilips)

Quercus macrolepis, the Valonia oak, is a tree in the family Fagaceae.It is found in the Southern Mediterranean, in the Balkans including the Greek Islands, in Morocco, and in Asia Minor.

107.

Olive (Olea europaea)

The olive , Olea europaea, meaning "olive from/of Europe") is a species of small tree in the family Oleaceae, found in much of Africa, the Mediterranean Basin from Portugal to the Levant, the Arabian Peninsula, and southern Asia as far east as China, as well as the Canary Islands, Mauritius and Réunion. The species is cultivated in many places and considered naturalized in France, Corsica, Crimea, Egypt, Iran, Iraq, Syria, Java, Norfolk Island, California and Bermuda.

108.

Onion (Allium cepa)

The onion (Allium cepa) (Latin 'cepa' = onion), also known as the bulb onion or common onion, is used as a vegetable and is the most widely cultivated species of the genus Allium. This genus also contains several other species variously referred to as onions and cultivated for food, such as the Japanese bunching onion (A. fistulosum), the Egyptian onion (A. ×proliferum), and the Canada onion (A. canadense).

 109.

Papyrus

Papyrus is a thin paper-like material made from the pith of the papyrus plant, (Cyperus papyrus)

110.

Pine Tree

Pines are conifer trees in the genus Pinus /'pi?nu?s/, in the family Pinaceae. They are the only genus in the subfamily Pinoideae. Counting varieties and subspecies, the plant list of the Royal Botanic Gardens, Kew and Missouri Botanical Garden accepts 175 names of pines as current, together with some thirty or forty unresolved and many more synonyms or misapplied.Japanese red pine (Pinus densiflora), North Korea

 
143315 69 total views, 27 1 views today
Heavens-Beauty Website Our Sister Site
Dont Forget We have a Sister "Heavns-Beauty" Website also!
It also is a Prayer Website, with lots of Information on it as well. We will be Updating it soon, even though it is done in WordPress! You can go there Anytime your heart desires! If, you like Our Christian websites Let us know and Pass them along as you go along! Click Here!