Welcome to the Newest Update to "Heavens Beauty – Wisdom of Jesus"
John 3:16 For God so loved the world He gave His only begotten son, that whosoever believeth in Him should not perish but have everlasting life.
Secret Prayer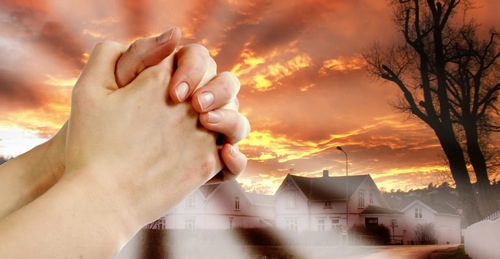 Matthew 6:5 Secret Prayer

There are some prayers we pray that we should pray in a group with publicly. But, most of our prayers we are to pray secretly.
We are and should not broadcast how much we pray. Jesus teaches us to pray in secret.
"SECRET PRAYER" means a number of things. It means we do not tell everyone our personal experiences in prayer. We pray about things and people which God places in our hearts, and we need to keep them between us unless we have a good reason to tell otherwise. We are to go into our prayer closet, our own little space quietly and close the door, turn off phones, tvs, radios, etc. Be in a quiet time with the Lord.
We do not display our prayers to impress others, true Secret Prayer from humble fervent heart results in awesome answers from God.
When we Pray we need to make sure all noise is off, I like to go to my prayer room, which I have in my house, and shut the door, because I have a Quaker Parrot, which loves to talk and squawk and make noise lol, and my Chihuahua when she hears just a little something she barks, and sometimes my husband is home when he doesn't have any calls, and he has the TV on, so I go into my prayer room, which is my private space.
This is because I can have my quiet time, and be bale to listen to what God may be telling me and I have my pad and pen, bible right near me.
But, there are times when noone is here and I will leave my door open. So, when you pray pick you an area of your house to go and pray in quietness and make sure all noisy things are turned off, or the volume is turned down.
May God Bless You & Keep You Safe!
143315 158 total views, 27 1 views today
Heavens-Beauty Website Our Sister Site
Dont Forget We have a Sister "Heavns-Beauty" Website also!
It also is a Prayer Website, with lots of Information on it as well. We will be Updating it soon, even though it is done in WordPress! You can go there Anytime your heart desires! If, you like Our Christian websites Let us know and Pass them along as you go along! Click Here!