Welcome to the Newest Update to "Heavens Beauty – Wisdom of Jesus"
John 3:16 For God so loved the world He gave His only begotten son, that whosoever believeth in Him should not perish but have everlasting life.
God's Word On Love…. What is It 2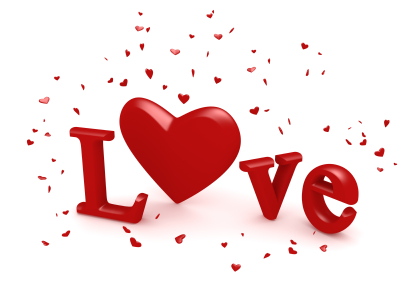 "There Many Gifts That Come From Love"
A healthy definition of love is crucial to understanding the central message of the Bible. According to the Bible, love is not confined to sexuality, nor is it primarily a feeling at all. The Bible teaches that love is a commitment.
As a commitment, love is not dependent on good feelings, but rather on a consistent and courageous decision to extend oneself for the well-being of another. That commitment then produces good feelings, not the other way around. Jesus became the perfect demonstration of God's unconditional love for us by laying down his life for our benefit.
WHAT IS LOVE?
John 15:13 . . . Here is how to measure it-the greatest love is shown when people lay down their lives for their friends. Love is willing to sacrifice for the good of others, even to death.
1 Corinthians 13:1-13 . . . Love is patient and kind . . . Love does not demand its own way . . . Love never gives up. This famous chapter about love gives us one of the most eloquent descriptions of love ever written.
MUST I LOVE OTHER PEOPLE? WHAT IF I DON'T WANT TO?
John 13:34 . . . I now am giving you a new commandment: Love each other. Just as I have loved you, you should love each other.
1 John 2:9 . . . Anyone who says, "I am in the light" but rejects another Christian is still in darkness.
John 13:35 . . . Your love for one another will prove to the world that you are my disciples.
1 Peter 4:8 . . . Love covers a multitude of sins.
1 John 4:12 . . . If we love each other, God lives in us, and his love has been brought to full expression through us. Being a Christian comes with certain expectations, and one of them is that we will love others. Our Christian conduct is proof as to whether we love each other, and loving each other is proof that we belong to Christ.
SOME SPECIAL THINGS THAT COME FROM A LOVING RELATIONSHIP
Proverbs 10:12 . . . Hatred stirs up quarrels, but love covers all offenses.
1 Corinthians 13:4-7 . . . Love is patient and kind. Love is not jealous or boastful or proud or rude. Love does not demand its own way. Love is not irritable, and it keeps no record of when it has been wronged. It is never glad about injustice but rejoices whenever the truth wins out. Love never gives up, never loses faith, is always hopeful, and endures through every circumstance.
The gifts that come from love are many. Here are a few:
forgiveness

patience

kindness

love for truth

love for justice

love for the best in a person

loyalty at any cost

belief in a person no matter what
Love does not allow for:
jealousy

envy

pride

a haughty spirit

selfishness

rudeness

a demand for one's own way

irritability

grudges
KIND OF LOVE DOES GOD EXPECT HUSBANDS AND WIVES TO SHOW TO EACH OTHER
Song of Songs 8:6-7 . . . Place me like a seal over your heart . . . For love is as strong as death.
Song of Songs is a book about the sensuous love husbands and wives should have for each other. True sensuous love is a giving love, not a taking love, an offering of self rather than a claim to the mate's self.
Ephesians 5:24-25 . . . As the church submits to Christ, so you wives must submit to your husbands in everything. And you husbands must love your wives with the same love Christ showed the church. He gave up his life for her. After our love for God, nothing should take greater priority than the giving, sacrificial love we have for our mate.
This love helps us learn more about how we are to love God, and it is an example to those who are learning about love.
Hebrews 13:4 . . . Give honor to marriage, and remain faithful to one another in marriage. It is essential that before you are married you make a lifetime, irrevocable commitment to stay married. Then when problems come, you won't be looking for a way out, but a way through.
PARENTS SAY THEY LOVE THEIR CHILDREN WHEN THEY PUNISH THEM HOW CAN GOD SAY HE LOVES ME WHEN HE PUNISHES ME
Hebrews 12:5-11 . . . The Lord disciplines those he loves . . . No discipline is enjoyable while it is happening . . . But afterward there will be a quiet harvest of right living.
Discipline as God intended is meant to correct, to keep us from doing the wrong thing, to protect us from harm. It is life-building. That kind of discipline is true love. Those who don't discipline don't really care.
CHRISTIAN LOVE INCLUDES A LOVE FOR ENEMIES
Matthew 5:43-44 . . . You have heard that the law of Moses says, "Love your neighbor" and hate your enemy. But I say, love your enemies! Pray for those who persecute you! Only in Christ's love can we love enemies.
WHERE CAN I GET A TRUE LOVE FOR OTHERS WHERE DOES THAT COME FROM
Colossians 1:8 . . . He is the one who told us about the great love for others that the Holy Spirit has given you.
1 Thessalonians 3:12 . . . May the Lord make your love grow and overflow to each other and to everyone else, just as our love overflows toward you.
1 Thessalonians 4:9 . . . God himself has taught you to love one another.
DO WE LEARN TO RECEIVE LOVE
John 13:1-8 . . . "No," Peter protested, "you will never wash my feet!" Jesus replied, "But if I don't wash you, you won't belong to me."
We cannot receive God's love until we put aside our pride and self-sufficiency.
Philippians 3:4-11 . . . I no longer count on my own goodness or my ability to obey God's law, but I trust Christ to save me. When we cease our striving to impress God with our accomplishments we are able to trust his gracious gift of love.
Luke 18:15-17 . . . Let the children come to me. Don't stop them! For the Kingdom of God belongs to such as these. Jesus encourages us to learn to receive his love with the trust of little children.
Hosea 2:19-20 . . . I will be faithful to you and make you mine, and you will finally know me as Lord. God's love is absolutely faithful. We will know the benefits and security of that love when we commit ourselves to faithfulness as well.
WE ARE TO LOVE GOD
Deuteronomy 6:5 . . . You must love the Lord your God with all your heart, all your soul, and all your strength.
Joshua 22:5 . . . Love the Lord your God, walk in all his ways, obey his commands, be faithful to him.
Mark 12:28-31 . . . Jesus replied, "The most important commandment is this: . . . you must love the Lord your God with all your heart, all your soul, all your mind, and all your strength." God wants us to love him, not for his benefit, but for ours. He does, however, require that love for him be complete-with all our heart, soul, mind, and strength.
Psalm 116:1 . . . I love the Lord because he hears and answers my prayers. We love God because he listens to us.
1 John 3:1 . . . See how very much our heavenly Father loves us.
1 John 4:19 . . . We love each other as a result of his loving us first. We love God because he loves us.
John 15:10-11 . . . When you obey me, you remain in my love . . . I have told you this so that you will be filled with my joy. Yes, your joy will overflow! We love God because doing so will bring overflowing joy to our lives.
DOES GOD REALLY LOVE ME? HOW CAN I KNOW?
Hosea 2:19 . . . I will make you my wife forever, showing you righteousness and justice, unfailing love and compassion.
John 3:16 . . . God so loved the world that he gave his only Son, so that everyone who believes in him will not perish but have eternal life.
1 John 4:7-12 . . . God showed how much he loved us by sending his only Son into the world so that we might have eternal life through him. This is real love.
Romans 5:5 . . . [God] has given us the Holy Spirit to fill our hearts with his love.
Romans 8:35-39 . . . Nothing can ever separate us from his love.
HOW SHOULD WE SHOW OUR LOVE TO GOD?
Matthew 10:42 . . . If you give even a cup of cold water to one of the least of my followers, you will surely be rewarded. We show our love for God by showing our love to needy people whom God loves.
John 14:21 . . . Those who obey my commandments are the ones who love me. We show our love for God by obeying him.
John 21:15-17 . . . Do you love me? . . . feed my lambs . . . take care of my sheep . . . feed my sheep.
Hebrews 6:10 . . . He will not forget . . . how you have shown your love to him by caring for other Christians. We show our love for God by guiding and helping Jesus' followers.
Psalm 122:1 . . . I was glad when they said to me, "Let us go to the house of the Lord." We show our love for God by worshiping him and praising him for his love to us.
PROMISES FROM GOD: Psalm 23:6 . . . Surely your goodness and unfailing love will pursue me all the days of my life. God pursues us with his love.
Psalm 103:8 . . . The Lord is merciful and gracious . . . full of unfailing love. God's love for us never fails.
Romans 8:39 . . . Whether we are high above the sky or in the deepest ocean, nothing in all creation will ever be able to separate us from the love of God that is revealed in Christ Jesus our Lord. Nothing can separate us from God's love.
1 Corinthians 2:9 . . . No eye has seen, no ear has heard, and no mind has imagined what God has prepared for those who love him. God is doing far more for us than we could ever imagine.
Hebrews 13:5 . . . I will never fail you. I will never forsake you. God will never leave us or fail us.
Love 1  Love 2  Love 3  You Are Here  Love 5 
143315 93 total views, 27 1 views today
Heavens-Beauty Website Our Sister Site
Dont Forget We have a Sister "Heavns-Beauty" Website also!
It also is a Prayer Website, with lots of Information on it as well. We will be Updating it soon, even though it is done in WordPress! You can go there Anytime your heart desires! If, you like Our Christian websites Let us know and Pass them along as you go along! Click Here!