Welcome to the Newest Update to "Heavens Beauty – Wisdom of Jesus"
John 3:16 For God so loved the world He gave His only begotten son, that whosoever believeth in Him should not perish but have everlasting life.
Christian Acronyms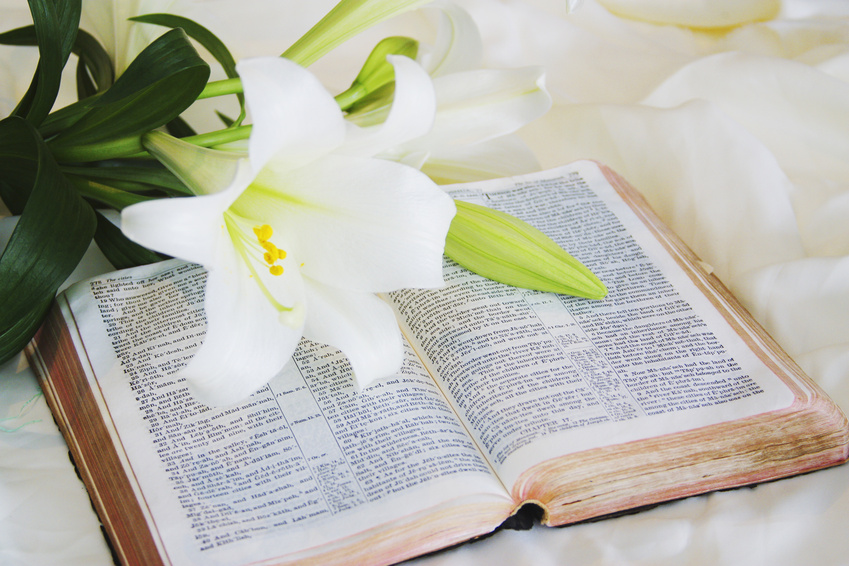 Christian Acronyms / Mark 2:12
Acronyms can be a good starter for a devotionals, especially if it is for a short devotional to go along with an already packed monthly meeting. It's a great way to get a topic and you can build your thoughts and add your bible scriptures to go along with it from there. Also, it's something that people can remember. What a great idea! I think they're wonderful to use for a devotional, especially for youth groups! Great little memory joggers!
Christian Acronyms

A's

ACTS – Adoration. Contrition. Thanksgiving. Supplication.
ALONE – Always Leading Others Near Eternity
APE – Always Pray Everyday
ASAP – Always Say A Prayer

B's

BASIC – Becoming A Soldier In Christ
BIBLE – Basic Instructions Before Leaving Earth
BIG – Bold In God
BIG FISH – Believers in God, Faithful in serving Him
BREAD – Bible Reveals Every Answer Daily
BUSY- Being Under satan's Yoke

C's

CARE – Communication Accountability Responsibility Encouragement
CARE – CHRIST Always Remembers Everyone
CEO – Christians Encouraging Others
CHRIST – Compassionate Humble Redeemer Immortal Servant Truthful
CHRIST – Certainly His Resurrection Is Supreme Truth
CHRIST – CHRIST Has Risen In a Sacred Tomb
CHURCH – Capitalizing Heartily Upon Real Community Holiness
CIA – Christ Is Alive
CIA – Christians In Action
COPS – Christian Operated Prayer Support
CORE – Christians On Road to Excellence
CROSS – Christ ROSE on Sacred Sunday
CROSS – Christ Relieves Our Shame and Suffering/Sin and Suffering

D's

DEVIL – Deceiving Evil Very Irritating Liar
DJWW – Devil Just Won't Win
DOG – Depend On God

E's

EGO – Edging God Out
EGR – Extra Grace Required

F's

FAITH – For All I Trust Him
FEAR – False Expectations Appearing Real
FEAR – False Evidence Appearing Real
FISH – Forever I'll Serve Him
FRETS – Focus Returned Exclusively To Satan
FRIEND – Fully Reliable In Each New Difficulty
FRIENDS – Fun Renewal Ideas Eating Nurturing Dedication Spirituality
FROG – Fully Rely On God

G's

GAP – Gossiping About People
GAP – God Answers Prayer
GIRAFFE – God Inspires Reverence Affection Forgiveness For Ever
GLORY – Grow Love Others Reach Yearning
GOD – God Our Defender
GOD – Great. Omnipotent. Deity
GOLF – God's Our Loving Father
GOSPEL – God's Only Son Provides Eternal Life
GRACE – God Really Covers Everything
GRACE – God Reigns and Controls Everything
GRACE – God's Riches At Christ's Expense
GROSS – Gendering bashing Racist Remarks Obscenities Sexual innuendos Swearing
GROWTH – Goals Realistic Strengths Openness Wonder Tough Minded Hope
GROWTH – Go to God for Prayer Read the Bible Obey Holy Spirit Worship in a Church Tell Others about Jesus Holy Spirit Leads You
GUM – God Use Me

H's

HELP – His Ever Loving Presence
HOPE – He Offers Peace Everyday
HOPE – Hanging On Promises Everyday
HOPE – Hanging On Promotes Endurance
 

I's

IHL – In His Love, =Salutation

J's

JAGUAR – Jesus Always Guides Us And Redeems
JCLU – Jesus Christ Loves You
JESUS – Jesus Eternally Saves Us Sinners
JIM – Jesus In Me!
JOY – Jesus first. Others second. Yourself last.
JOY – Jesus Overshadows You
JOY – Jesus Owns You
JUICE –  Justified Under Blood In Christ Forever Changed by the Holy Spirit Empowered by His Love

K's

Keep On Keeping On – Kindle the fire Enter prayer closet Exclude the world Pray in Faith not doubting Overcome the world Name a prayer partner
Keep On Keeping On – Keys to the kingdom (must use everyday) Enjoy closeness with God
Encourage others Press on toward the mark Incline your ear to instruction Never admit defeat
Grow in Faith and Grace Obedience is better than sacrifice Now is all the time we have so use it wisely.

L's

LEOPARD – Love Everyone Offer Prays And Repent Daily
LICE – life In Christ Eternal
LIFE – Living in Faith Everyday
LORD – Light Over Righteous Disciples
LOVE – Listen Overlook Value Express
LOVE – Love Others Very Eagerly
LSD- Love Salvation Deliverance

M's

MERCY – Mighty Everlasting Righteous Christ Yahweh
MISSION – Miracles in Spirit Solely in over Nations
MISSIONS – Many Individuals Sharing the Savior In Other Nations Speech

P's

PEACE – Pursuing Eternity And Christ Equally
POWER – Pray, Obey, Witness, Encourage, Remain (faithful)
PRAY – Praise. Repent. Ask. Yield.
PRAY – Praise, Repent, Ask (pray for others), You (pray for yourself)PURPOSE – Praying Under Rightful Powerfulness Over Sinners Everyday Suggested By: Linda

PURPOSE – Perfection Under Righteous Power of Spiritual Excellence Suggested By: Linda
PUSH – Pray Until Something Happens

S's

SOWER – Sacrificing Offering Waiting Expecting Reaping
SATAN – Satan Always Tempts All Nations
SOAP –
    Scripture
    Observation
    Application
    Prayer
SPAM – Serving People Aids Me

T's

TEAM – Together Everyone Achieves More
TED – Treasure Each Day
TGIF – Thank God I'm Forgiven
TGIF- Today GOD Is First
TGIF – Thank God I'm Free
THINK –
    Truthful
     Helpful
     Inspirational
     Necessary
     Kind
TIGER – Trust In God & Everything's Right
TIME – Transformation In the Making of Eternity

W's

WAIT –   Wisdom and  Answers come In God's Timing
WASTE – Worry. Anger. Self-Pity. Tattling. Envy
WWJD – What Would Jesus Do?
WWJD – Walking With Jesus Daily
WWYD – What Would You Do? (We know what Jesus would do)
WWYD – What Would You Do?
WTF –     Where's the Faith

Y's

YET – Yes! Emmanuel Triumphs
143315 77 total views, 27 1 views today
Heavens-Beauty Website Our Sister Site
Dont Forget We have a Sister "Heavns-Beauty" Website also!
It also is a Prayer Website, with lots of Information on it as well. We will be Updating it soon, even though it is done in WordPress! You can go there Anytime your heart desires! If, you like Our Christian websites Let us know and Pass them along as you go along! Click Here!