Welcome to the Newest Update to "Heavens Beauty – Wisdom of Jesus"
John 3:16 For God so loved the world He gave His only begotten son, that whosoever believeth in Him should not perish but have everlasting life.
FREE Downloads For You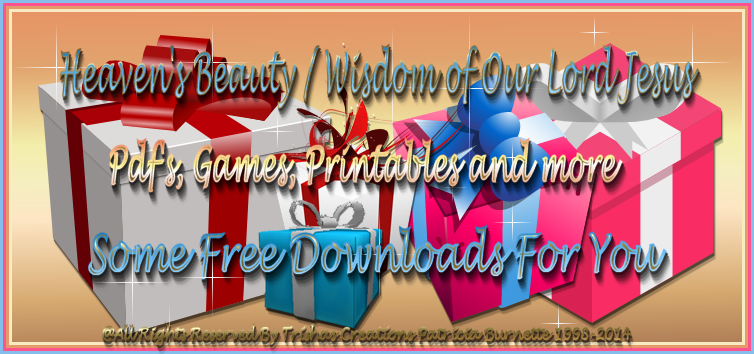 62 FREE Downloads For You
I have found some things which you can download "FREE" on my website. I hope they can help you in your walk with Christ and maybe you can share them with your family and friends.
These are Pdf's, Games, Printables and more. I will be adding more as the Lord reigns, but I will do my very best to make sure you have many things to enjoy and to help you along your way in your walk with Jesus Christ!
Thanks so much for visiting my website, and I pray it becomes a blessing to you and please share with your friends.
You can click on the FB/Twitter if you have any of those accounts. Thanks Again and May God Richly Bless You and May He Keep you and your family safe!
143315 319 total views, 27 1 views today
Heavens-Beauty Website Our Sister Site
Dont Forget We have a Sister "Heavns-Beauty" Website also!
It also is a Prayer Website, with lots of Information on it as well. We will be Updating it soon, even though it is done in WordPress! You can go there Anytime your heart desires! If, you like Our Christian websites Let us know and Pass them along as you go along! Click Here!