Welcome to the Newest Update to "Heavens Beauty – Wisdom of Jesus"
John 3:16 For God so loved the world He gave His only begotten son, that whosoever believeth in Him should not perish but have everlasting life.
Your Fruits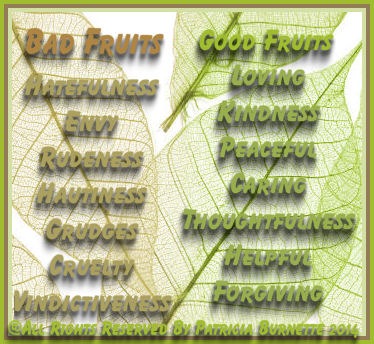 Your Fruits
Matthew 12:33

 
Says a tree is known by its fruit. Same way in our lives, we are known by our fruits. If we are loving, peaceful and good attitude then our life will be full of the same as our fruit bears.
If we are hateful, thoughtless, cruel, vindictive thoughts them that being evil, truly evil, they do not have good thoughts.
Your thoughts determine results in your life. So think good thoughts, so you can bear good fruit.
Did you know that when we act in a way that is not pleasing to GOD we are showing bad fruits? When, you portray yourself to be a person who can only think of themselves, or show that they have to care in the world for themselves or other's that becomes a bad fruit?
Are, you showing Good Productive Fruits, or are you showing Bad and Evil Fruits?
I have listed below Bad Fruits and Good Fruits, which, may help you see how you shouldn't be acting and how you should be acting. I really hope this helps you, in a special way where you can determine where you may need to make changes in your life, and become more of Good Fruited Spirit/Person than an Evil Bad Person in the fruits department.
BAD FRUITS

 GOOD FRUITS

Adultery
Anger
Compromising
Drunkenness
Envy
Excuses
Faultfinding
Filthiness
Folly
Fornication
Gossiping
Greed
Hatefulness
Laziness
Lust
Lying
Quick Tempered
Riches
Rudeness
Ruthlessness
Selfishness
Slander
Slothfulness
Stealing
Stealing
Uncaring
Unloving

Caring
Charitable
Compassionate
Faithfulness
Forgiving
Gentleness
Goodness
Joy
Kindness
Loving
Patience
Peacefulness
Self Control
Trust Worthiness
Understanding
Unselfishness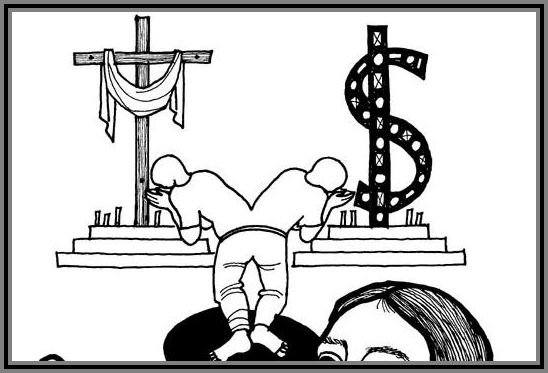 143315 75 total views, 27 1 views today
Heavens-Beauty Website Our Sister Site
Dont Forget We have a Sister "Heavns-Beauty" Website also!
It also is a Prayer Website, with lots of Information on it as well. We will be Updating it soon, even though it is done in WordPress! You can go there Anytime your heart desires! If, you like Our Christian websites Let us know and Pass them along as you go along! Click Here!