Welcome to the Newest Update to "Heavens Beauty – Wisdom of Jesus"
John 3:16 For God so loved the world He gave His only begotten son, that whosoever believeth in Him should not perish but have everlasting life.
Building Your Faith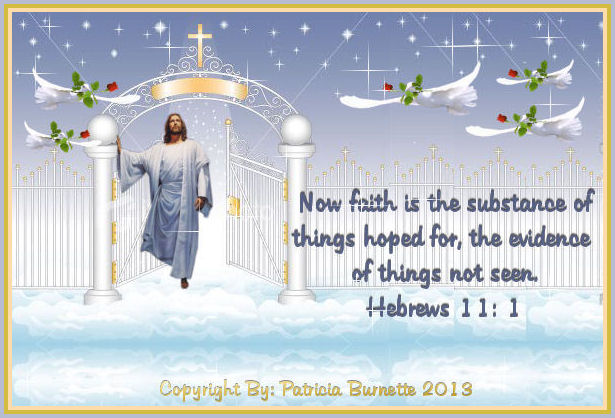 Building Your Faith
These are some verses I have found which help with keeping Our Faith up. These days we are living in we
all need to keep our Faith and practice it. I hope they help you as they have me.
Being Faithful, means: being DEVOTED, SUPPORTIVE, LOYAL!
Faithful people are worthy of trust or belief, they are reliable, consistent, constant, and being steadfast. No matter where God puts them they will stay wherever God places them, and being true to those God has given them to work with.
Faithlessness
 

Matthew 6:25, 25:21-30 , 25,24-30

Power of faith
 
Not Giving to God is a Sin
 
 
 
 
 

Other Verses:
 

John 3:15

John 15:7,16

Mark 9:23

Luke 1:37

Ps 115:3

Colossians 3:12

1Cor 13:2

1Cor. 13:7

1Tim 1:9

Philippians 2:3

Genesis 17;5,15:5,17:17

Romans 4:17

Romans 15:14

Matthew 7:7-11, 17:20

Matthew 17:20,21 21:21-22

Matthew 18:19-20

Galatians 5:22 – 53, 16

Hebrews 11:3

Hebrews 11:11

James 1:5-8

James 1:6
Are You Being Faithful?
143315 177 total views, 27 1 views today
Heavens-Beauty Website Our Sister Site
Dont Forget We have a Sister "Heavns-Beauty" Website also!
It also is a Prayer Website, with lots of Information on it as well. We will be Updating it soon, even though it is done in WordPress! You can go there Anytime your heart desires! If, you like Our Christian websites Let us know and Pass them along as you go along! Click Here!