Welcome to the Newest Update to "Heavens Beauty – Wisdom of Jesus"
John 3:16 For God so loved the world He gave His only begotten son, that whosoever believeth in Him should not perish but have everlasting life.
Hell What Does The Bible Say About Hell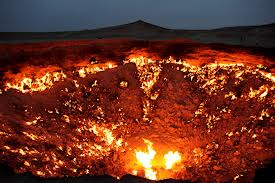 "Hell What Does The Bible Say About Hell"
There are so many people which do not think there is a "Hell" but there is, and one day soon they will find out.
Due to the world (sinful people) which refuse to repent this world is going to be punished and the "Wrath of God" is going to come and that will be all she wrote.
BIBLE READING: Matthew 25:41-46
KEY BIBLE VERSE: The King will turn to those on the left and say, "Away with you, you cursed ones, into the eternal fire prepared for the Devil and his demons!" (Matthew 25:41)
THE BIBLE SPEAKS ABOUT ETERNAL PUNISHMENT USING DIFFERENT TERMS
Eternal punishment takes place in hell (the lake of fire, or Gehenna), the place of punishment after death for all those who refuse to repent. In the Bible, three words are used in connection with eternal punishment.
Sheol or "the grave" is used in the Old Testament to mean the place of the dead, generally thought to be under the earth. (Job 24:19; Psalm 16:10; Isaiah 38:10)
Hades is the Greek word for the underworld, the realm of the dead. It is the word used in the New Testament for Sheol. ( Matthew 16:18; Revelation 1:18; 20:13-14)
Gehenna, or hell, was named after the Valley of Hinnom near Jerusalem where children were sacrificed by fire to the pagan gods ( 2 Kings 23:10; 2 Chronicles 28:3).
This is the place of eternal fire (Matthew 5:22; 10:28; Mark 9:43; Luke 12:5; James 3:6; Revelation 19:20) prepared for the devil, his angels, and all those who do not believe in God (25:46; Revelation 20:9-10). This is the final and eternal state of the wicked after the Resurrection and the Last Judgment. When Jesus warns against unbelief, he is trying to save us from agonizing punishment.
BIBLE READING: Romans 1:18-32
KEY BIBLE VERSE: God shows his anger from heaven against all sinful, wicked people who push the truth away from themselves. (Romans 1:18)
THE PUNISHMENT OF HELL IS JUST
In these verses, Paul answers a common objection: How could a loving God send anyone to hell, especially someone who has never heard about Christ?
In fact, says Paul, God has revealed himself plainly in the creation to all people. And yet people reject even this basic knowledge of God. Also, everyone has an inner sense of what God requires, but they choose not to live up to it. Put another way, people's moral standards are always better than their behavior. If people suppress God's truth in order to live their own way, they have no excuse. They know the truth, and they will have to endure the consequences of ignoring it.
 
BIBLE READING: Revelation 20:1-15
KEY BIBLE VERSE: Death and the grave were thrown into the lake of fire. This is the second death-the lake of fire. (Revelation 20:14)
THERE ARE NO SECOND CHANCES IN HELL
Death and hell are thrown into the lake of fire. God's judgment is finished. The lake of fire is the ultimate destination of everything wicked-Satan, the beast, the false prophet, the demons, death, hades, and all those whose names are not recorded in the book of life because they did not place their faith in Jesus Christ.
John's vision does not permit any gray areas in God's judgment. If by faith we have not identified with Christ, confessing him as Lord, there will be no hope, no second chance, no other appeal.
1 John 2
My little children, these things write I unto you, that ye sin not. And if any man sin, we have an advocate with the Father, Jesus Christ the righteous:

And he is the propitiation for our sins: and not for ours only, but also for the sins of the whole world.

And hereby we do know that we know him, if we keep his commandments.
He that saith, I know him, and keepeth not his commandments, is a liar, and the truth is not in him.

But whoso keepeth his word, in him verily is the love of God perfected: hereby know we that we are in him.

He that saith he abideth in him ought himself also so to walk, even as he walked.

Brethren, I write no new commandment unto you, but an old commandment which ye had from the beginning. The old commandment is the word which ye have heard from the beginning.

Again, a new commandment I write unto you, which thing is true in him and in you: because the darkness is past, and the true light now shineth.

He that saith he is in the light, and hateth his brother, is in darkness even until now.

He that loveth his brother abideth in the light, and there is none occasion of stumbling in him.

>

But he that hateth his brother is in darkness, and walketh in darkness, and knoweth not whither he goeth, because that darkness hath blinded his eyes.

I write unto you, little children, because your sins are forgiven you for his name's sake.

I write unto you, fathers, because ye have known him that is from the beginning. I write unto you, young men, because ye have overcome the wicked one. I write unto you, little children, because ye have known the Father.

I have written unto you, fathers, because ye have known him that is from the beginning.

I have written unto you, young men, because ye are strong, and the word of God abideth in you, and ye have overcome the wicked one.

Love not the world, neither the things that are in the world. If any man love the world, the love of the Father is not in him.

For all that is in the world, the lust of the flesh, and the lust of the eyes, and the pride of life, is not of the Father, but is of the world.

And the world passeth away, and the lust thereof: but he that doeth the will of God abideth for ever.

Little children, it is the last time: and as ye have heard that antichrist shall come, even now are there many antichrists; whereby we know that it is the last time.

They went out from us, but they were not of us; for if they had been of us, they would no doubt have continued with us: but they went out, that they might be made manifest that they were not all of us.

But ye have an unction from the Holy One, and ye know all things.

I have not written unto you because ye know not the truth, but because ye know it, and that no lie is of the truth.

Who is a liar but he that denieth that Jesus is the Christ? He is antichrist, that denieth the Father and the Son.

Whosoever denieth the Son, the same hath not the Father: he that acknowledgeth the Son hath the Father also.

Let that therefore abide in you, which ye have heard from the beginning. If that which ye have heard from the beginning shall remain in you, ye also shall continue in the Son, and in the Father.

And this is the promise that he hath promised us, even eternal life.

These things have I written unto you concerning them that seduce you.

But the anointing which ye have received of him abideth in you, and ye need not that any man teach you: but as the same anointing teacheth you of all things, and is truth, and is no lie, and even as it hath taught you, ye shall abide in him.

And now, little children, abide in him; that, when he shall appear, we may have confidence, and not be ashamed before him at his coming.

If ye know that he is righteous, ye know that every one that doeth righteousness is born of him. King James Version (KJV)
If you have any doubts, as to where you will end up when you die or when Jesus Christ returns, then please "Ask Jesus to come into your heart, and ask for forgiveness of your sins. He will enter your heart and you become one in Christ."
143315 101 total views, 27 1 views today
Heavens-Beauty Website Our Sister Site
Dont Forget We have a Sister "Heavns-Beauty" Website also!
It also is a Prayer Website, with lots of Information on it as well. We will be Updating it soon, even though it is done in WordPress! You can go there Anytime your heart desires! If, you like Our Christian websites Let us know and Pass them along as you go along! Click Here!