Welcome to the Newest Update to "Heavens Beauty – Wisdom of Jesus"
John 3:16 For God so loved the world He gave His only begotten son, that whosoever believeth in Him should not perish but have everlasting life.
Jesus' Life In Four Statements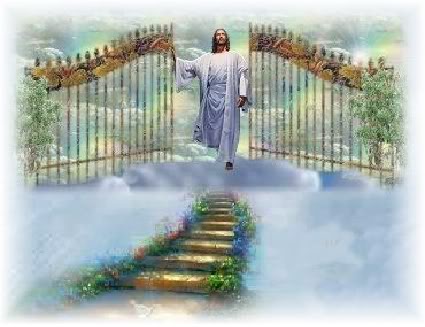 Jesus' Life In Four Statements
What Jesus did for you and me was on incredible demonstration of genuine love. What Jesus did for us was an act of grace. We could never repay the debt that we owe Him. But, we can and should be grateful for HIM and His life-giving sacrifice! 
Not a day should go by without expressing our thanks to God for what His Son done on our behalf.
"But thanks be to God for which giveth us the victory through our Lord Jesus Christ" 1 Corinthians 15:57.
Jesus did four Amazing things for us!
He Came

 He came from heaven to earth. He himself said, "For I came down from heaven, not to do mine own will, but the will of Him that sent me" (John 6:38) In heaven Jesus shared in the glory of the Father "before the world was" (John 17:5, but He left heaven to come to earth. Why? "Christ Jesus came into this world to save sinners" (1 Timothy 1:15). Let us admit it without shame: if Jesus had not come, we could not be saved from our sins. Consider some of the beautiful words of the Song "He Still Came."

Yet the King of Kings left heaven to become a lowly man,
He left all heavens glory to fulfill His Father's plan.
He still came just for me, He still came,
Knowing all He would endure, He still came.
Disregarding every cost, from the manager to the cross,
He still came just for me, He still came.

He Went

He went to the cross. When the mob came to take Him in the garden of Gethsemane, He could have called "twelve legions of angels" (72,000) to protect Himself (Matthew 26:53), but he did not. Jesus had the power to run away from the interrogation of the Jewish Counsel, Pilate, and Herod, but he Chose not to do so.

Instead, He endured mockery, physical and mental torture, and with the help of Simon carried His cross "to the place which is called Calvary; there they crucified Him" (Luke 23:33). Why did our Loving Lord go to the cross when He could have avoided it? The Bible's answers is plain: "Who his own self bare our sins in his own body on the tree" (1 Peter 2:24). If Jesus had not gone to the cross, we would still be hopelessly lost!

He Stayed

He stayed on the cross. After He was crucified. He hung on the cross for 6 hours (Mark 15:25,34-37). While He was still hanging there, some mockingly spoke these words of blasphemy: "Save thyself, and come down from the cross….He saved others: himself he cannot save" (Mark 15:30,31).

Did Jesus have the power to come down from the cross? Of course! But he stayed right there until the end. Why? Because of His great love for us and because He knew that in God's plan. His death was a necessity.

He Returned

He returned to heaven, where He sat down at the right hand of the Father (Mark 16:19). He went "into heaven itself, now to appear in the presence of God for us" (Hebrews 9:24). Upon His return to heaven, He was given "dominion, and glory, and kingdom" (Daniel 7:13,14). There He "ever liveth to make intercession for us" (Hebrew 7:25).
Jesus 1  Jesus 2  Jesus 3  Jesus 4  Jesus 5  Jesus 6  Jesus 7  Jesus 8  Jesus 9  Jesus 10  Jesus 11
143315 132 total views, 27 1 views today
Heavens-Beauty Website Our Sister Site
Dont Forget We have a Sister "Heavns-Beauty" Website also!
It also is a Prayer Website, with lots of Information on it as well. We will be Updating it soon, even though it is done in WordPress! You can go there Anytime your heart desires! If, you like Our Christian websites Let us know and Pass them along as you go along! Click Here!