Welcome to the Newest Update to "Heavens Beauty – Wisdom of Jesus"
John 3:16 For God so loved the world He gave His only begotten son, that whosoever believeth in Him should not perish but have everlasting life.
God's Sovereignty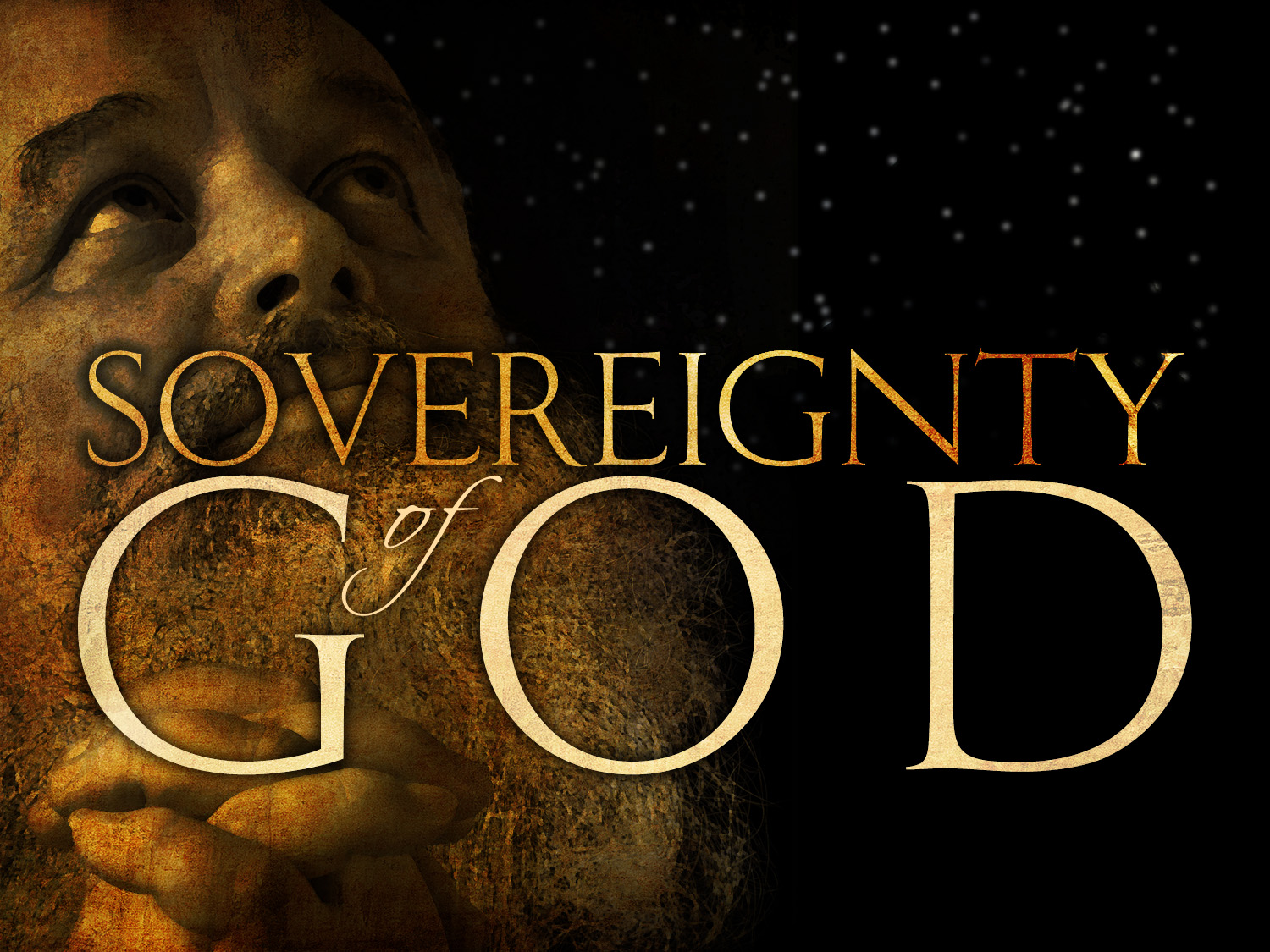 God's Sovereignty
Acts 25:1-2
God's sovereignty over all things is a theme throughout Scripture, especially in the book of Acts as the gospel message is spread across the world. God is always completely in charge, and what may appear as hindrances are in his control.
The Sovereignty of God is the biblical teaching that all things are under God's rule and control, and that nothing happens without His direction or permission. God works not just some things but all things according to the counsel of His own
will (see Eph. 1:11). 
His purposes are all-inclusive and never thwarted (see Isa. 46:11); nothing takes Him by surprise. The sovereignty of God is not merely that God has the power and right to govern all things, but that He does so, always and without exception. 
In other words, God is not merely sovereign de jure (in principle), but sovereign de facto (in practice).
God's sovereignty in salvation means that He saves whom He will, and those whom He saves owe nothing to anything in or of themselves. They are saved because God
graciously chose them in eternity and regenerated and called them in history. They cannot even take credit for their faith because it is the gift that He Himself
sovereignty bestows.
Reference

Scriptures

 
 

Genesis 1:1 ESV                        

In the beginning, God created the heavens and the earth.

Genesis 1:1-31 ESV

In the beginning, God created the heavens and the earth. The
earth was without form and void, and darkness was over the face of the deep.
And the Spirit of God was hovering over the face of the waters. And God said,
"Let there be light," and there was light. And God saw that the light was
good. And God separated the light from the darkness. God called the light
Day, and the darkness he called Night. And there was evening and there was
morning, the first day. …

Genesis 2:7 ESV 

Then the Lord God formed the man of dust from the ground and
breathed into his nostrils the breath of life, and the man became a living
creature.

Genesis 15:1 ESV

After these things the word of the Lord came to Abram in a
vision: "Fear not, Abram, I am your shield; your reward shall be very
great." 

Genesis 50:19-21 ESV
 

But Joseph said to them,

"Do not fear, for am I in the place of God? As for you, you meant evil against me, but God meant it for good, to bring it about that many people should be kept alive, as they are today. So do not fear; I will provide for you and your little ones."

Thus he comforted

them and spoke kindly to them.

 
 

Genesis 50:20 ESV
 

As for you, you meant evil against me, but God meant it for
good, to bring it about that many people should be kept alive, as they are
today.

Exodus 3:21-22 ESV
 

And I will give this people favor in the sight of the
Egyptians; and when you go, you shall not go empty, but each woman shall ask
of her neighbor, and any woman who lives in her house, for silver and gold
jewelry, and for clothing. You shall put them on your sons and on your
daughters. So you shall plunder the Egyptians."

Exodus 15:18

"The LORD will reign forever and ever!"

Leviticus 11:44 ESV
 

For I am the Lord your God. Consecrate yourselves therefore,
and be holy, for I am holy. You shall not defile yourselves with any swarming
thing that crawls on the ground.

Deuteronomy 4:39

"So remember this and keep it firmly in mind: The LORD is God
both in heaven and on earth, and there is no other god!"

1 Samuel 2:6 ESV 

The Lord kills and brings to life; he brings down to Sheol and
raises up.

1 Samuel 2:10 ESV
 

The adversaries of the Lord shall be broken to pieces; against
them he will thunder in heaven. The Lord will judge the ends of the earth; he
will give strength to his king and exalt the power of his anointed."

1 Chronicles 29:11

"Yours, O LORD, is the greatness, the power, the glory, the
victory, and the majesty. Everything in the heavens and on earth is yours, O
LORD, and this is your kingdom. We adore you as the one who is over all
things."

2 Chronicles 20:6 ESV
 

And said, "O Lord, God of our fathers, are you not God in
heaven? You rule over all the kingdoms of the nations. In your hand are power
and might, so that none is able to withstand you.

Ezra 6:22 ESV
 

And they kept the Feast of Unleavened Bread seven days with
joy, for the Lord had made them joyful and had turned the heart of the king
of Assyria to them, so that he aided them in the work of the house of God,
the God of Israel.

Job 2:10 ESV

 

But he said to her, "You speak as one of the foolish women
would speak. Shall we receive good from God, and shall we not receive evil?"
In all this Job did not sin with his lips.

Job 12:13-14 ESV
 

"With God are wisdom and might; he has counsel and
understanding. If he tears down, none can rebuild; if he shuts a man in, none
can open.

Job 12:13-16 ESV
 

"With God are wisdom and might; he has counsel and
understanding. If he tears down, none can rebuild; if he shuts a man in, none
can open. If he withholds the waters, they dry up; if he sends them out, they
overwhelm the land. With him are strength and sound wisdom; the deceived and
the deceiver are his.

Job 12:23 ESV

He makes nations great, and he destroys them; he enlarges
nations, and leads them away.

Job 23:13 ESV 

But he is unchangeable, and who can turn him back? What he
desires, that he does.

Job 25:2

"God is powerful and dreadful. He enforces peace in the
heavens."

Job 41:11

"Who will confront me and remain safe? Everything under heaven
is mine."

Job 42:2 ESV 

"I know that you can do all things, and that no purpose of
yours can be thwarted.

Psalm 22:27

"The whole earth will acknowledge the LORD and return to him.
People from every nation will bow down before him."

Psalm 24:1

"The earth is the LORD'S, and everything in it. The world and
all its people belong to him."

Psalm 67:4

"How glad the nations will be, singing for joy, because you
govern them with justice and direct the actions of the whole world."

Psalm 93:1

"The LORD is king! He is robed in majesty. Indeed, the LORD is
robed in majesty and armed with strength. The world is firmly established; it
cannot be shaken."

Psalm 103:19 ESV
 

The Lord has established his throne in the heavens, and his
kingdom rules over all.

Psalm 104:24 ESV 

O Lord, how manifold are your works! In wisdom have you made
them all; the earth is full of your creatures.

Psalm 115:3 ESV 

Our God is in the heavens; he does all that he pleases.

Proverbs 16:4 ESV 

The Lord has made everything for its purpose, even the wicked
for the day of trouble.

Proverbs 16:9 ESV 

The heart of man plans his way, but the Lord establishes his
steps.

Proverbs 19:21 ESV
 

Many are the plans in the mind of a man, but it is the purpose
of the Lord that will stand.

Proverbs 21:1 ESV
 

The king's heart is a stream of water in the hand of the Lord;
he turns it wherever he will.

Proverbs 21:30 ESV 

No wisdom, no understanding, no counsel can avail against the
Lord.

Ecclesiastes 7:13-14 ESV
 

Consider the work of God: who can make straight what he has
made crooked? In the day of prosperity be joyful, and in the day of adversity
consider: God has made the one as well as the other, so that man may not find
out anything that will be after him.

Isaiah 10:5-19 ESV

Ah, Assyria, the rod of my anger; the staff in their hands is
my fury! Against a godless nation I send him, and against the people of my
wrath I command him, to take spoil and seize plunder, and to tread them down
like the mire of the streets. But he does not so intend, and his heart does
not so think; but it is in his heart to destroy, and to cut off nations not a
few; for he says: "Are not my commanders all kings? Is not Calno like
Carchemish? Is not Hamath like Arpad? Is not Samaria like Damascus?

Isaiah 14:27 ESV 

For the Lord of hosts has purposed, and who will annul it? His
hand is stretched out, and who will turn it back?

Isaiah 40:23-24 ESV

Who brings princes to nothing, and makes the rulers of the
earth as emptiness. Scarcely are they planted, scarcely sown, scarcely has
their stem taken root in the earth, when he blows on them, and they wither,
and the tempest carries them off like stubble.

Isaiah 43:13 ESV

Also henceforth I am he; there is none who can deliver from my
hand; I work, and who can turn it back?"

Isaiah 45:7 ESV

I form light and create darkness, I make well-being and create
calamity, I am the Lord, who does all these things.

Isaiah 46:9-10 ESV

Remember the former things of old; for I am God, and there is
no other; I am God, and there is none like me, declaring the end from the
beginning and from ancient times things not yet done, saying, 'My counsel
shall stand, and I will accomplish all my purpose,'

Isaiah 33:22

"For the LORD is our judge, our lawgiver, and our king. He
will care for us and save us."

Jeremiah 14:22 ESV
 

Are there any among the false gods of the nations that can
bring rain? Or can the heavens give showers? Are you not he, O Lord our God?
We set our hope on you, for you do all these things.

Lamentations 3:37 ESV 

Who has spoken and it came to pass, unless the Lord has
commanded it?

Lamentations 3:38 ESV
 

Is it not from the mouth of the Most High that good and bad
come?

Ezekiel 18:4

"For all people are mine to judge—both parents and children
alike. And this is my rule: The person who sins will be the one who
dies."

Daniel 4:34

"After this time had passed, I, Nebuchadnezzar, looked up to
heaven. My sanity returned, and I praised and worshiped the Most High and
honored the one who lives forever. His rule is everlasting, and his kingdom
is eternal."

Daniel 4:35 ESV
 

All the inhabitants of the earth are accounted as nothing, and
he does according to his will among the host of heaven and among the
inhabitants of the earth; and none can stay his hand or say to him, "What
have you done?"

Hebrews 9:27 ESV 

And just as it is appointed for man to die once, and after
that comes judgment,

 

New Testament

Matthew 7:21-23 ESV
 

"Not everyone who says to me, 'Lord, Lord,' will enter the
kingdom of heaven, but the one who does the will of my Father who is in
heaven. On that day many will say to me, 'Lord, Lord, did we not prophesy in
your name, and cast out demons in your name, and do many mighty works in your name?' And then will I declare to them, 'I never knew you; depart from me, you workers of lawlessness.'

Matthew 10:1-42 ESV
 

And he called to him his twelve disciples and gave them
authority over unclean spirits, to cast them out, and to heal every disease
and every affliction. The names of the twelve apostles are these: first,
Simon, who is called Peter, and Andrew his brother; James the son of Zebedee,
and John his brother; Philip and Bartholomew; Thomas and Matthew the tax
collector; James the son of Alphaeus, and Thaddaeus; Simon the Cananaean, and
Judas Iscariot, who betrayed him. These twelve Jesus sent out, instructing
them, "Go nowhere among the Gentiles and enter no town of the Samaritans,
…

Mark 1:15 ESV 

And saying, "The time is fulfilled, and the kingdom of God is
at hand; repent and believe in the gospel."

Luke 22:31-32 ESV
 

"Simon, Simon, behold, Satan demanded to have you, that he
might sift you like wheat, but I have prayed for you that your faith may not
fail. And when you have turned again, strengthen your brothers."

John 3:16 ESV
 

"For God so loved the world, that he gave his only Son, that
whoever believes in him should not perish but have eternal life.

John 3:19-21 ESV
 

And this is the judgment: the light has come into the world,
and people loved the darkness rather than the light because their works were
evil. For everyone who does wicked things hates the light and does not come
to the light, lest his works should be exposed. But whoever does what is true
comes to the light, so that it may be clearly seen that his works have been
carried out in God."

John 5:24 ESV

Truly, truly, I say to you, whoever hears my word and believes
him who sent me has eternal life. He does not come into judgment, but has
passed from death to life.
 

John 6:44 ESV

No one can come to me unless the Father who sent me draws him.
And I will raise him up on the last day.

Acts 2:23 ESV
 

This Jesus, delivered up according to the definite plan and
foreknowledge of God, you crucified and killed by the hands of lawless
men.

Romans 5:8 ESV 

But God shows his love for us in that while we were still
sinners, Christ died for us.

Romans 8:28 ESV 

And we know that for those who love God all things work
together for good, for those who are called according to his purpose.

Romans 9:18 ESV 

So then he has mercy on whomever he wills, and he hardens
whomever he wills.

Romans 9:21 ESV
 

Has the potter no right over the clay, to make out of the same
lump one vessel for honorable use and another for dishonorable use?

Romans 9:19-20 ESV
 

You will say to me then, "Why does he still find fault? For
who can resist his will?" But who are you, O man, to answer back to God? Will
what is molded say to its molder, "Why have you made me like this?"

Romans 11:36

"For everything comes from him; everything exists by his power
and is intended for his glory. To him be glory evermore. Amen."

Romans 15:4 ESV
 

For whatever was written in former days was written for our
instruction, that through endurance and through the encouragement of the
Scriptures we might have hope.

1 Corinthians 10:13 ESV
 

No temptation has overtaken you that is not common to man. God
is faithful, and he will not let you be tempted beyond your ability, but with
the temptation he will also provide the way of escape, that you may be able
to endure it.

Ephesians 1:4 ESV

Even as he chose us in him before the foundation of the world,
that we should be holy and blameless before him. In love

Ephesians 1:11-12 ESV
 

In him we have obtained an inheritance, having been
predestined according to the purpose of him who works all things according to
the counsel of his will, so that we who were the first to hope in Christ
might be to the praise of his glory.

Ephesians 1:11 ESV
 

In him we have obtained an inheritance, having been
predestined according to the purpose of him who works all things according to
the counsel of his will,

Ephesians 2:10 ESV
 

For we are his workmanship, created in Christ Jesus for good
works, which God prepared beforehand, that we should walk in them.

Galatians 2:20 ESV
 

I have been crucified with Christ. It is no longer I who live,
but Christ who lives in me. And the life I now live in the flesh I live by
faith in the Son of God, who loved me and gave himself for me.

1 Timothy 1:17

"Glory and honor to God forever and ever. He is the eternal
King, the unseen one who never dies; he alone is God. Amen."

1 Timothy 6:15

"For at the right time Christ will be revealed from heaven by
the blessed and only almighty God, the King of kings and Lord of lords."

Hebrews 2:9 ESV

But we see him who for a little while was made lower than the
angels, namely Jesus, crowned with glory and honor because of the suffering
of death, so that by the grace of God he might taste death for everyone.

Revelation 13:7 ESV
 

Also it was allowed to make war on the saints and to conquer
them. And authority was given it over every tribe and people and language and
nation,

Revelation 19:6

"Then I heard again what sounded like the shout of a huge
crowd, or the roar of mighty ocean waves, or the crash of loud thunder:
'Hallelujah! For the Lord our God, the Almighty, reigns.' "

 
 
143315 113 total views, 27 1 views today
Heavens-Beauty Website Our Sister Site
Dont Forget We have a Sister "Heavns-Beauty" Website also!
It also is a Prayer Website, with lots of Information on it as well. We will be Updating it soon, even though it is done in WordPress! You can go there Anytime your heart desires! If, you like Our Christian websites Let us know and Pass them along as you go along! Click Here!