Welcome to the Newest Update to "Heavens Beauty – Wisdom of Jesus"
John 3:16 For God so loved the world He gave His only begotten son, that whosoever believeth in Him should not perish but have everlasting life.
Treasures Uncovered In God's Word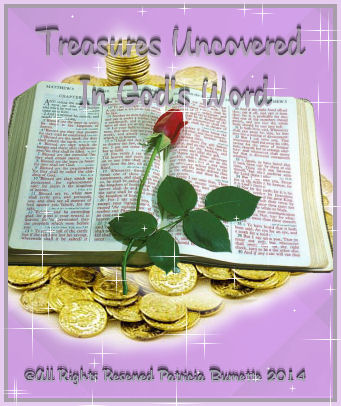 Treasures Uncovered In God's Word
Luke 12:2
Joshua 1:8
Can you say that you see the treasures in God's word, the hidden areas that are there in plain sight, but we just cannot see them at first!
God's word contains incredible hidden treasures , they all are for a powerful life — giving secrets that God wants to reveal to us.
Luke 12:2, confirms that whatever is hidden to us will be revealed. How can that be?
These Treasures are disclosed to those who meditate ponder, study, think about, and mentally practice and declare God's Word.
The list of Treasures are endless, and God wants to reveal them to us. There is so much to learn just from one verse. The Lord reveals His secrets to those who are diligent and to study and meditate on the word of God. You can't be on of those people who wants to live off another person's prophecy.
You have to study the Word yourself and let the Holy Spirit to bless your life with truth. Love God's Word and let us be a very important priority in your life on a daily basis, and you will walk in wisdom and power.
One of the most important things you should do everyday and every chance you can get it to meditate on God's Word. We go through so much havoc in our daily lives, and routines we need the power of God's Word to speak to us, and we need to ask the Holy Spirit to remind us of the right scriptures to read, so we can meditate on them.
Now, I will admit I have always had a problem memorizing what I read and where it is found, I always have to look it up, so please pray for me to be able to memorize what I read and where. I have always wanted to know where I read a certain verse, instead of saying I think it's, uh in Matthew, Hebrews etc.
But the more we mediate on God's Word the more we can and will understand and find those treasures which God wants to reveal to us.
God's children are not to be like this world. The world seeks after things, but we are to seek God's Kingdom, and the Lord. His promises that we are promised if we do what we should do, and act, then He will add to us everything else He knows we need. Variation can be found in Luke 12:31
Remember, that God does not Lie, and His Word is true, and if it's Promised, He will give it to you!
143315 566 total views, 27 1 views today
Heavens-Beauty Website Our Sister Site
Dont Forget We have a Sister "Heavns-Beauty" Website also!
It also is a Prayer Website, with lots of Information on it as well. We will be Updating it soon, even though it is done in WordPress! You can go there Anytime your heart desires! If, you like Our Christian websites Let us know and Pass them along as you go along! Click Here!