Welcome to the Newest Update to "Heavens Beauty – Wisdom of Jesus"
John 3:16 For God so loved the world He gave His only begotten son, that whosoever believeth in Him should not perish but have everlasting life.
Visualize God's Grace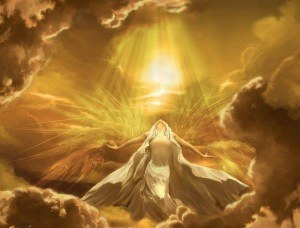 Verses and Graphics To Help You Visualize God's Grace

GRACE & TRUTH
Please note: These pages contain Graphics & Text & Tables……please allow to load. I have listed below Verses and Graphics to help you visualize "God's Grace" He is such a Wonderful Father not just of His Mercy but His … GRACE.
God's Grace is Awesome…. Grace is a gift which God don't have to give, but He gives it Freely!
God hold's in His arms everyday, those who want Him to. Without God's grace where would you be?
Visualize God's Grace
"Come To Me, all you that are weary and are carrying heavy burdens, and I will give you rest. Take my Yoke upon you, and learn from me; for I am gentle and humble in heart, and you will find rest for your souls. For My yoke is easy, and my burden is light." Matthew 11:28-30

And Christ became a human being and lived here on earth among us and was full of loving forgiveness and truth. John 1:4 LB

And, Jesus increased in wisdom and in years, and in divine and human favor. Luke 2:52

…..news of him went out through all the surrounding region. And he taught in their synagogues, being glorified by all. Luke 4:14-15 NJKV

"For God so loved the world that he gave his only son, so that everyone who believes in him may not perish but may have eternal life." John 3:16

The Spirit of the Lord is upon me, because he has anointed me to bring good news to the poor. He has sent me to proclaim release to the captives and recovery of sight to the blind, to let the oppressed go free, to proclaim the year of the Lord's favor. Luke 4:18-19

Jesus answered, "Those who are well have no need of a physician, but those who are sick; I have come to call not the righteous but sinners to repentance." Luke 5:31-32

"Do not be afraid." Luke 5:10

"Whoever welcomes one such child in my name welcomes me." Matthew 18:5

Jesus said to them, "You cannot make wedding guests fast while the bridegroom is with them, can you? The days will come when the bridegroom will be taken away from them, and then they will fast in those days." Luke 5:34-35

The Father loves the Son and has placed all things in his Hands. John 3:35

Jesus answered, "Very truly, I tell you, no one can enter the kingdom of God without being born of water and Spirit. What is born of the flesh is flesh, and what is born of Spirit is spirit." John3:5-6

How beautiful upon the mountains are the feet of the messenger who announces peace, who brings good news, who announces salvation, who says to Zion, "Your God reigns." Isaiah 52:7

John answered, "No one can receive anything except what has been given from heaven." John 3:27

And when he had called the people unto him with his disciples also, he said unto them, Whosoever will come after me, let him deny himself, and take up his cross, and follow me. Mark 8:34

"Indeed, God did not send the Son into the world to condemn the world, but in order that the world might be saved through him."   John 3:17

 He called a child, whom he put among them, and said, "Truly I tell you, unless you change and become like children, you will never enter the Kingdom of Heaven. Whoever becomes humble like this child is greatest in the Kingdom of Heaven." Matthew 18:2-4

The people who walked in darkness have seen a great light; those who lived in a land of deep darkness—on them light has shined. Isaiah 9:2

"I am the light of the world. Whoever follows me will never walk in darkness but will have the light of life." John 8:12

"I am the way, and the truth, and the life. No one comes to the Father except through me." John 14:6


"Let anyone who is thirsty come to me, and let the one who believes in me drink. As the scripture has said, 'Out of the believer's heart shall flow rivers of living water." John 7:37-38

 And I pray that you, being rooted and established in love, may have power, together with all the saints, to grasp how wide and long and high and deep is the love of Christ, and to know this love that surpasses knowledge—that you may be filled to the measure of all the fullness of God. Ephesians 3:17-19 NIV

This is what the Lord says….I am the first and I am the last; apart from me there is no God. Isaiah 44:6 NIV

 "For I have come down from heaven not to do my will but to do the will of him who sent me." John 6:38 NIV
 

Be kind and compassionate to one another, forgiving each other, just as in Christ God forgave you. Ephesians 4:32 NIV

It was through what the Son did that God cleared a path for everything to come to him—all things in heaven and on earth—for Christ's death on the cross Why do you look for the living among the dead? He is not here; he has risen ! Luke 24:6 NIV

"I am the resurrection and the life. Those who believe in me even though they die, will live, and everyone who lives and believes in me shall never die." John 11:25-26

 "Are not two sparrows sold for a penny? Yet not one of them will fall to the ground apart from your Father. And even the hairs of your head are all counted. So do not be afraid; you are of more value than many sparrows." Matthew 10:29-31

 "All authority in heaven and on earth has been given to me. Therefore go and make disciples of all nations, baptizing them in the name of the Father and of the Son and of the Holy Spirit, and teaching them to obey everything I have command you. And surely I am with you always, to the very end of age." Matthew 28:16-20 NIV

"I am the bread of life. Whoever comes to me will never be hungry, and whoever believes in me will never be thirsty." John 6:35

"Pray then in this way:
Our Father in heaven, hallowed be your name.
Your kingdom come, your will be done, on earth as it is in heaven.
Give us this day our daily bread. And forgive us our debts, as we also have forgiven our debtors.
And do not bring us to the time of trial, but deliver us from the evil one."
Matthew 6:9-13

 "If the world hates you, keep in mind that it hated me first. If you belonged to the world, it would love you as its own. As it is, you do not belong to the world, but I have chosen you out of the world. That is why the world hates you." John 15:18-19 NIV

"For the Son of Man has come to save that which was lost." Matthew 18:11 NKJV
143315 123 total views, 27 1 views today
Heavens-Beauty Website Our Sister Site
Dont Forget We have a Sister "Heavns-Beauty" Website also!
It also is a Prayer Website, with lots of Information on it as well. We will be Updating it soon, even though it is done in WordPress! You can go there Anytime your heart desires! If, you like Our Christian websites Let us know and Pass them along as you go along! Click Here!