Welcome to the Newest Update to "Heavens Beauty – Wisdom of Jesus"
John 3:16 For God so loved the world He gave His only begotten son, that whosoever believeth in Him should not perish but have everlasting life.
6 Ways To Think Like Christ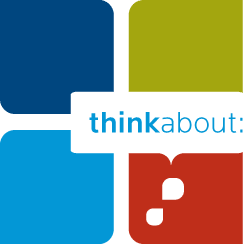 6 Ways To Think Like Christ
 Matthew 5:21
We, more often than not, avoid the extreme sins but regularly commit the types of sins with which Jesus was most concerned. In these six examples, our real struggle with sin is exposed. Jesus pointed out what kind of lives would be required of his followers. Are you living as Jesus taught?
So many people in this world, and which is why this world is going to pot, is because many people like doing their own little thing, no matter what it is or who it hurts. We are to be setting an example, so let's let them see what else we are to be doing and not doing!
I have color coded the Information below in the table as follows:
Country Blue is The Verses, Red is the Sin, Dark Blue is What We Need to do, and Green is What God Wants Us to Do!
| | | | |
| --- | --- | --- | --- |
| Reference Verse | Example of Sin | Not Enough To | What God Wants Us To Do |
|   |   |   |   |
| Matthew 5:21-22 | Murder | Avoid Killing | Avoid Anger and Hatred |
| Matthew 5:23-26 | Offering | Offer Regular Gifts | Have Right Relationship with God & Others |
| Matthew 5:27-30 | Adultery | Avoid Adultery | Stay Lust free and keep Hearts Faithful |
| Matthew 5:31-32 | Divorce | Be Legally Married | Stay in the Marriage Commitment |
| Matthew 5:33-37 | Vows | Keep Your Vows | Avoid Casual / irresponsible Commitments to God |
| Matthew 5:38-47 | Revenge | Seek Justice for Ourselves | Show Love & Mercy to Other's |

If, you stop and think about it, if people who repent and stay away from sin, this world would not be in the mess it is in today. That's all God wanted was His World His Creation and His people to live good Godly lives, and not sin, and the wrath that is being slammed against this world is all due to the way people are acting.
Please Pray & Agree With Me in This Prayer for Our World
Father Jesus, we come together right now in agreement as in Matthew 18:19-20 agreeing upon touching the needs of this world, and people's repentance. Father Jesus, we come before you and ask to touch each and every person who is not right with you to bend down their knees and repent of their sins, and ask you to come into their hearts. In Jesus Name we ask that you provide them mercy and grace, and let them know that there is nothing which you do not forgive their sins from. In Jesus Name I Pray Amen Amen

143315 64 total views, 27 1 views today
Heavens-Beauty Website Our Sister Site
Dont Forget We have a Sister "Heavns-Beauty" Website also!
It also is a Prayer Website, with lots of Information on it as well. We will be Updating it soon, even though it is done in WordPress! You can go there Anytime your heart desires! If, you like Our Christian websites Let us know and Pass them along as you go along! Click Here!