Welcome to the Newest Update to "Heavens Beauty – Wisdom of Jesus"
John 3:16 For God so loved the world He gave His only begotten son, that whosoever believeth in Him should not perish but have everlasting life.
46 Things About God We Need To Know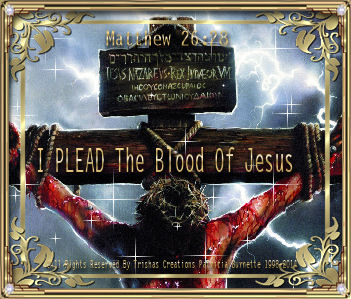 46 Things About God We Need To Know

Isaiah 40:12
As, I have mentioned many times, there is so much in the Bible that will help us, in every aspect of our lives, if we just look for it.
When God created us, he wasn't a dummy, He knew where we would need advice in and all the help we could ever want and need throughout His word, to help us grow in Him.
I have listed "46 Things About God We Need To Know" and I am again in hopes they help you and help guide you in the areas you need help In!
46 Things About God We Need To Know
1. He has Measured the Waters

Isaiah 40:12

2. He Measured the Heavens with the Span


 

3. He Measured the Dust of the Earth

 

4. Weighed The Mountains and Hills


 

5. He Does Not Need to be taught


Isaiah 40:13

6. Does Not Need Counseling

 

7. Does Not Need to be Instructed


Isaiah 40:14

8. Does not Need to be Taught in Judgment

 

9. Does Not Need to be Taught in Knowledge

 

10. He is so great and infinite that the Nations are but a drop in the bucket, a small dust on the balance, the Islands are but very small thing.

Isaiah 40:15

11.All the Cedars of Lebanon are not sufficient for the
burning of beasts, as a burnt offering to make the atonement before Him for sin.

Isaiah 40:16

12.All Nation's are as nothing before Him, even less than
nothing

Isaiah 40:17

13.No Living person could be like Him, in His greatness and
Power

Isaiah 40:18

14.No lifeless idol could even be compared to Him


Isaiah 40:18-25

15.He has been revealed and declared to men from the very beginning

Isaiah 40:21

16.He sits on the circle of the Earth, and the inhabitants of the earth are as powerless as grasshoppers before Him


Isaiah 40:22

17.He moves the Heavens as one would move a curtain back and forth

 

18.He Spreads out the Heavens as one would pitch a tent for himself.

 

19.He brings the plans and works for princes to nothing

Isaiah 40:23

20.He makes the judges of the earth and their decisions as vanity

 

21.He makes man to realize that He is only temporary on earth

Isaiah 40:24

22.He made the law of death to take man away like grass and stubble

 

23.He Created all Things


Isaiah 40:26

24.He knows the number of Created things

 

25.He knows them all by Name

 

26.He is Strong in Power

 

27.He upholds all things so that nothing fails of it's creative purpose.

 

28.Nothing is Hid from Him


Isaiah 40:27

29.He is eternal God, Jehovah, the Creator of the ends of the earth

Isaiah 40:28

30.He Does Not Faint

 

31.He Does Not Grow Weary

 

32.He is Omniscient

 

33.He Gives Power to the Faint


Isaiah 40:29

34.He Increase Strength to the Weak

 

35.He Renews the Strength of all who wait upon Him so that they are not bowed down, weary or faint

Isaiah 40:31

36.He demands silence, so that people may wait upon Him for Strength

 

37.He Invites who wait upon Him for Strength to speak to Him and come near to receive Justice and Judgment

 

38.He raised up Cyprus the Persian to Conquer Nations and to let His people go back to Palestine

Isaiah 41:2-3,25

39.He had made a plan and revealed His Purpose to me from the very beginning

Isaiah 41:4

40.He has a chosen a Servant — Israel, the seed of Abraham His Friend

Isaiah 41:8-9

41.He is the First and the Last, and the Same from Eternity to Eternity

 

42.He chose Abraham from among the Chief men of the earth to be His Servant eternity

Isaiah 41:9

43.He made many promises to Israel 30 Listed that they might know His Works and be Redeemed and Reconciled to Him Forever

Isaiah 41:10-29

44.He Demands of His chosen people, that they reason with Him and show cause for the serving other gods.

Isaiah 41:21

45.He is the KING of Jacob

 

46.He challenged Israel to people the worth of their idol gods in prophesying and showing what is to come to pass


Isaiah 41:22-29
143315 185 total views, 27 1 views today
Heavens-Beauty Website Our Sister Site
Dont Forget We have a Sister "Heavns-Beauty" Website also!
It also is a Prayer Website, with lots of Information on it as well. We will be Updating it soon, even though it is done in WordPress! You can go there Anytime your heart desires! If, you like Our Christian websites Let us know and Pass them along as you go along! Click Here!