Welcome to the Newest Update to "Heavens Beauty – Wisdom of Jesus"
John 3:16 For God so loved the world He gave His only begotten son, that whosoever believeth in Him should not perish but have everlasting life.
12 Blessings of The Holy Spirit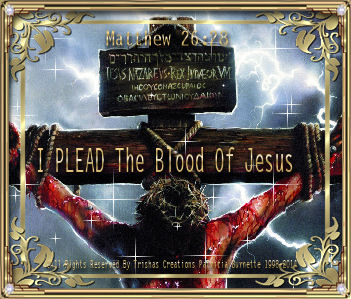 12 Blessings of The Holy Spirit
Romans 8:26

"He who believes in Me, as the Scripture has said, out of his heart (BELLY) will flow rivers of living
water. But this He spoke concerning the Spirit, whom those believing in Him would receive; for the Holy Spirit was not yet given, because Jesus was not yet glorified." (John 7:38)
When we receive Jesus Christ as our personal Lord and Savior, the Holy Spirit comes and enters into our human spirits. Our spirits are thus baptized with His actual presence at the exact moment of our salvation with the Lord. This is the baptism that the Bible is talking
about when it says that there is only one baptism.
God Honors His word. You are magnifying God and praying secretly up to Him. You are also, edifying your inner man and you will use the speaking in tongues to fight the spiritual battles in your life, for He will now Intercede for you in the language unknown and not taught by before men.
To really receive this gift the first time you try asking and pressing in for it, you have to know exactly what it is you are receiving, and then you have to properly prepare yourself to receive it. Once those two things have been properly done, then it becomes very easy to receive this gift the first time you ask and press in for it. This is a gift that God wants all of His children to have, just like His gift of eternal salvation through His Son Jesus Christ.

12 Blessings of The Holy Spirit

1. Sets Free from Sin _____________________Romans 8:2
2. Cancels Death Penalty __________________Romans 8:2
3. Fulfills Righteousness ___________________Romans 8:4-5
4. Indwells Believers ______________________Romans 8:9-11
5. Gives Life ____________________________Romans 8:10
6. Quickens the Mortal Body _______________Romans 8:11
7. Mortifies Sinful Members ________________Romans 8:13
8. Adopts Into God's Family ________________Romans 8:15
9. Leads Children to God __________________Romans 8:14
10.Bears Witness of Sonship _______________Romans 8:16
11.Helps Infirmities ______________________Romans 8:26
12.Makes Intercession for Saints ____________Romans 8:26
143315 102 total views, 27 1 views today
Heavens-Beauty Website Our Sister Site
Dont Forget We have a Sister "Heavns-Beauty" Website also!
It also is a Prayer Website, with lots of Information on it as well. We will be Updating it soon, even though it is done in WordPress! You can go there Anytime your heart desires! If, you like Our Christian websites Let us know and Pass them along as you go along! Click Here!