Welcome to the Newest Update to "Heavens Beauty – Wisdom of Jesus"
John 3:16 For God so loved the world He gave His only begotten son, that whosoever believeth in Him should not perish but have everlasting life.
A Father's Wise Advice 22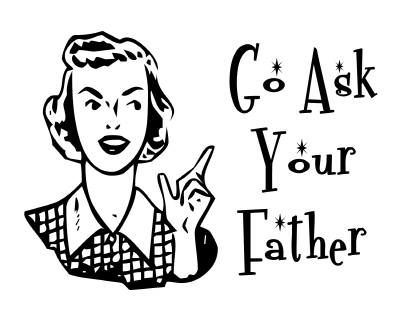 "This is a Powerful insight"
 Fathers Advice / For Women Also
Proverbs CHAPTER 4
This Chapter here is really so powerful. If you read this just clear your mind and read it through, as this I am sure will help you Fathers, and even Mother's to raise your children to live in Wisdom. This is a Powerful insight.
Really, no matter what or who you are, where you came from, we ALL NEED ADVICE. Whether you are a man, woman, a child, a teenager, an elderly person, everyone needs advice from time to time, and I really think this page is a sure way to obtain some really great advice.
The Bible is full of awesome advice, on how to teach us to grow in Jesus and how we should talk and treat other's. It's full of wisdom from front to back, and if, by chance you haven't read the bible, then I would it's an awesome book, better than any book there is out there.
Proverbs CHAPTER 4 (Easy To Read Version)
1 My children, listen to me. Listen to your father's instruction. Pay attention and grow wise,
2 for I am giving you good guidance. Don't turn away from my teaching.
3 For I, too, was once my father's son, tenderly loved by my mother as an only child.
4 My father told me, "Take my words to heart. Follow my instructions and you will live.
5 Learn to be wise, and develop good judgment. Don't forget or turn away from my words.
6 Don't turn your back on wisdom, for she will protect you. Love her, and she will guard you.
7 Getting wisdom is the most important thing you can do! And whatever else you do, get good judgment.
8 If you prize wisdom, she will exalt you. Embrace her and she will honor you.
9 She will place a lovely wreath on your head; she will present you with a beautiful crown."
10 My child, listen to me and do as I say, and you will have a long, good life.
11 I will teach you wisdom's ways and lead you in straight paths.
12 If you live a life guided by wisdom, you won't limp or stumble as you run.
13 Carry out my instructions; don't forsake them. Guard them, for they will lead you to a fulfilled life.
14 Do not do as the wicked do or follow the path of evildoers.
15 Avoid their haunts. Turn away and go somewhere else,
16 for evil people cannot sleep until they have done their evil deed for the day. They cannot rest unless they have caused someone to stumble.
17 They eat wickedness and drink violence!
18 The way of the righteous is like the first gleam of dawn, which shines ever brighter until the full light of day.
19 But the way of the wicked is like complete darkness. Those who follow it have no idea what they are stumbling over.
20 Pay attention, my child, to what I say. Listen carefully.
21 Don't lose sight of my words. Let them penetrate deep within your heart,
22 for they bring life and radiant health to anyone who discovers their meaning.
23 Above all else, guard your heart, for it affects everything you do.
24 Avoid all perverse talk; stay far from corrupt speech.
25 Look straight ahead, and fix your eyes on what lies before you.
26 Mark out a straight path for your feet; then stick to the path and stay safe.
27 Don't get sidetracked; keep your feet from following evil. Ask questions, and the last resort is simply the experience of the living God.
143315 145 total views, 27 1 views today
Heavens-Beauty Website Our Sister Site
Dont Forget We have a Sister "Heavns-Beauty" Website also!
It also is a Prayer Website, with lots of Information on it as well. We will be Updating it soon, even though it is done in WordPress! You can go there Anytime your heart desires! If, you like Our Christian websites Let us know and Pass them along as you go along! Click Here!