Welcome to the Newest Update to "Heavens Beauty – Wisdom of Jesus"
John 3:16 For God so loved the world He gave His only begotten son, that whosoever believeth in Him should not perish but have everlasting life.
Love Of Psalms Psalms 143 A Psalms of David 20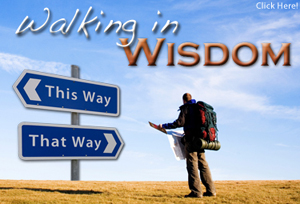 "A Psalm of David"
CHAPTER 143
I read this whole chapter before placing it here. I feel like some really need to know this chapter, as it contains a way for us to be better in our wisdom area's in our lives. Something we can also hand down to Our families and Our children, or just friends.
1 Hear my prayer, O Lord; listen to my plea! Answer me because you are faithful and righteous.
2 Don't bring your servant to trial! Compared to you, no one is perfect.
3 My enemy has chased me. He has knocked me to the ground. He forces me to live in darkness like those in the grave.
4 I am losing all hope; I am paralyzed with fear.
5 I remember the days of old. I ponder all your great works. I think about what you have done.
6 I reach out for you. I thirst for you as parched land thirsts for rain. Interlude
7 Come quickly, Lord, and answer me, for my depression deepens. Don't turn away from me, or I will die.
8 Let me hear of your unfailing love to me in the morning, for I am trusting you. Show me where to walk, for I have come to you in prayer.
9 Save me from my enemies, Lord; I run to you to hide me.
10 Teach me to do your will, for you are my God. May your gracious Spirit lead me forward on a firm footing.
11 For the glory of your name, O Lord, save me. In your righteousness, bring me out of this distress.
12 In your unfailing love, cut off all my enemies and destroy all my foes, for I am your servant.
Love of Psalm-Main  Love of Psalm-1 Love of Psalm-2 Love of Psalm-3 Love of Psalm-4 Love of Psalm-5 Love of Psalm-6 Love of Psalm-7 Love of Psalm- 8 Love of Psalm-9 Love of Psalm-10 
Love of Psalm-11 Love of Psalm-12 Love of Psalm-13 Love of Psalm-14 Love of Psalm-15 Love of Psalm-16 Love of Psalm-17 Love of Psalm-18 Love of Psalm-19
143315 154 total views, 27 1 views today
Heavens-Beauty Website Our Sister Site
Dont Forget We have a Sister "Heavns-Beauty" Website also!
It also is a Prayer Website, with lots of Information on it as well. We will be Updating it soon, even though it is done in WordPress! You can go there Anytime your heart desires! If, you like Our Christian websites Let us know and Pass them along as you go along! Click Here!