Welcome to the Newest Update to "Heavens Beauty – Wisdom of Jesus"
John 3:16 For God so loved the world He gave His only begotten son, that whosoever believeth in Him should not perish but have everlasting life.
Wisdom & Using It Rightly 3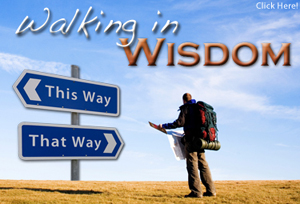 Wisdom & Using It Rightly
1 Kings 11:1
There are many people in the Bible God, gave His ultimate wisdom to. Solomon was one of them, God wants us all to have wisdom, but are we using it the way He requires us to, in the right way and in its Godly manner?
 God gave Solomon wisdom, and the greatness of this gift, Solomon didn't use it every way he was to in his life. 1 Kings 11:1 
Therefore, the Lord said to Solomon, because you are doing this and have kept My Covenant and my Statues which I commanded you. I will surely rend the Kingdom from you and will give it to your servant.
 If, you can see the great gift of wisdom does not just automatically lead us into obedience. Solomon, he defiled God and Solomons weakness was the foreign women, which caused him to loose out.
 Just because God, gives us this great gift of wisdom, doesn't mean a person whom He gives it to, uses it properly.
 Wisdom, is something God gives us to follow in His ways, His word, God gives us wisdom already it's in us from the get go, who believes in Him, and we need to use it properly, rightly.
 God, gives us this wisdom to always have in our hearts that can be and are obedient to Him.
 Even though,Solomon did do so much right, He did not do it fully, He didn't follow God, like he was to and Solomon was doing evil in God's eyes. 1 Kings 11:1-6
 1 Kings 11:1-6 (KJV)
 11 But king Solomon loved many strange women, together with the daughter of Pharaoh, women of the Moabites, Ammonites, Edomites, Zidonians, and Hittites:
 2 Of the nations concerning which the Lord said unto the children of Israel, Ye shall not go in to them, neither shall they come in unto you: for surely they will turn away your heart after their gods: Solomon clave unto these in love.
 3 And he had seven hundred wives, princesses, and three hundred concubines: and his wives turned away his heart.
 4 For it came to pass, when Solomon was old, that his wives turned away his heart after other gods: and his heart was not perfect with the Lord his God, as was the heart of David his father.
 5 For Solomon went after Ashtoreth the goddess of the Zidonians, and after Milcom the abomination of the Ammonites.
 6 And Solomon did evil in the sight of the Lord, and went not fully after the Lord, as did David his father.
 We all need to ask God to show us anything and all things which are in us, to keep us from falling into things like Solomon. Things which can hinder over wisdom and from following God fully all the time.
 Ask God to forgive your weaknesses and except the forgiveness and allow God to work in your life. Ask God to help you trust in Him, and give you the power of Wisdom, and to use it Rightly the way He meant for it to be used!!!
143315 509 total views, 27 1 views today
Heavens-Beauty Website Our Sister Site
Dont Forget We have a Sister "Heavns-Beauty" Website also!
It also is a Prayer Website, with lots of Information on it as well. We will be Updating it soon, even though it is done in WordPress! You can go there Anytime your heart desires! If, you like Our Christian websites Let us know and Pass them along as you go along! Click Here!