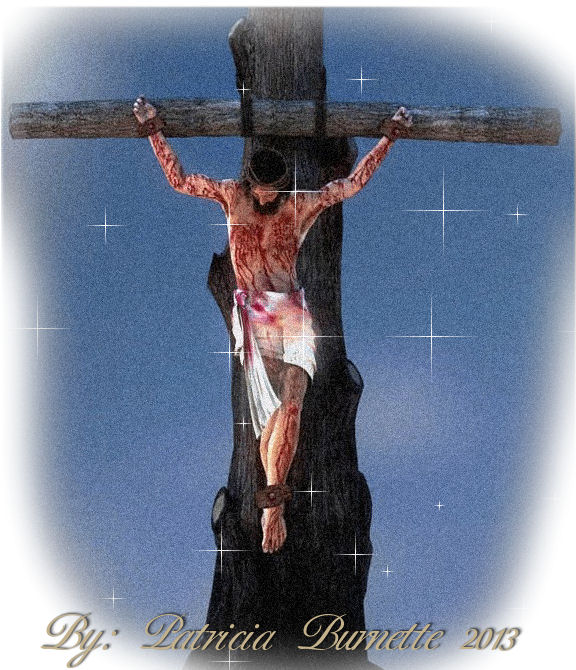 "Jesus Died for You and Me"
Did you know each time you ignore Jesus or always, doing your own thing (s), as in Drugs, lying, fussing, arguing, cursing, drinking, being rude to other's, being deceitful, conniving, self centered, boastful, using fortune tellers, psychics, having bad attitudes, being disrespectful to others, when you murder someone, whether it be a person, or animal, hatefulness, when you steal from others no matter who it is, when you are selfish, greedy, laziness, Adultery, Fortification, Homosexuality, revilers, I really think you get the picture of what I am talking about.
So many people do not see anything wrong with doing the things mentioned above, but if they read the bible on them they can see that what they think is ok to do, is wrong to do and act.
Even, when you think for one minute it is ok, and you are doing these things, Jesus will come back and you will not get to go to heaven, like you may think you will.
GALATIANS 5:19 - 21
Now the works of the Flesh are evident, which are: adultery, fortification, uncleanness, lewdness
Verse 20 idolatry, sorcery, hatred, contentions, jealousies, outbursts of wrath, selfish ambitions, dissensions, heresies
Verse 21 envy, murders, drunkenness, revelries, and the like; of which I tell you beforehand, just as I also told you in time past, that those who practice such things will not inherit the kingdom of God.
Each Time You Ignore Jesus, ignore the Word of God, ignore the fact that He did die on the Cross, and He did Shed His Blood for you, that He did die for you to save you from death.
He died in your place. How would you feel if you gave your only son to die for other's and then people refused to except the realization that your son died to give other's life.
Jesus didn't die in Vain, He died to save the world, not condemn the world. People are so worried about what they want to do in their life, and not remembering just what Jesus went through in His trying to get people to trust in Him, believe in Him, except Him as their Lord and Savior. Wouldn't you or your Son, be unhappy, hurting, crying because of the mis- belief?
He was WOUNDED for YOU and this World. And, all you can do is think of yourself, and do as you wish, not believing and not trusting and claiming Him as Your Lord and Savior.
He was falsely Accused, He was mocked, He was lied on, He was, prosecuted and spit at because of What HE JESUS STOOD FOR. He was a Son of the Father Most High God. Jesus, wasn't trying to hurt anyone, He came to Protect Us, and Guide us in the right direction. They pushed a spear in His side, they put a crown of Thorns on His head which dug into His head, blood dripping and running down His face.
His Hands was Nailed to the Cross, His feet was nailed to the Cross, His robe was bid on, He was hanging there dying for All of this World, and you keep placing Him right back on the Cross, and you don't even care.

All people want to do is mock Him, make mockery photos of Him, and drawings, and Curse Him, and not believe In Him. You would be surprised if you Let Jesus into Your Heart, just what a change this whole world would be in, if everyone Accepted Jesus as their Personal Loving Savior.
"GOD LOVES YOU....HE WANTS YOU WITH HIM....YOU DENY HIM; HE WILL DENY YOU...My Dearest FRIEND!"
John 19:34 One of the soldiers, however, pierced his side with a spear, and blood and water flowed out.
35 This report is from an eyewitness giving an accurate account; it is presented so that you also can believe.
36 These things happened in fulfillment of the Scriptures that say, "Not one of his bones will be broken,"
37 and "They will look on him whom they pierced."
When you deny Jesus Christ He will Deny You to. Stop messing up your life by unbelief and and Repent of All your Sins, and come to Jesus ! Stop putting Him right back on the Cross, where He is NOT!!! He has Risen, He is the Lord of Lords, King of Kings! He was Wounded for Us all of Us in this World.
This world Needs to wake up, and Get a Load off their Minds and Backs, and turn their lives around and Come to Him, and He will give you rest, He will hold you in His arms, He will comfort you, He will Guide You, He will Lift you Up to the Father God.