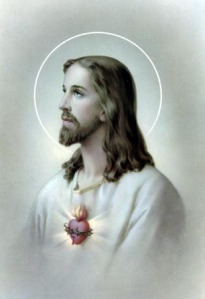 "WHAT DOES GOD SAY ABOUT TRUTH"
God already knew all about us, what we would end up doing in our lives, where we would go, how we would act , and He knows if we was going to Tell the Truth or Not!
When we feel trapped and we feel as if, we cannot see straight, there is always the TRUTH in GOD, He is always there to help us, and keep us safe and shelter us.
How we can apply it to our lives, as well as help other's do the same. Also, when you try so hard to get your children to tell the truth, this may help you with the Scriptures and be able to Hunt them up, and quote them to your Children so they can see "Jesus" doesn't like that!
TRUTH, GOD'S WORD ON
The Bible makes claims about spiritual truth-truth that is absolute and constant despite our feelings and beliefs to the contrary. Human beings have always wanted to reserve the right to determine spiritual truth. While we readily accept truth in other arenas-the law of gravity, the rules of mathematics-we'd like to pick and choose when it comes to spiritual truth.
The Bible makes it very clear that we do not determine truth, but rather we discover truth. We are free to ignore truth if we so choose, but we do so at our own risk.
WHO DETERMINES TRUTH
2 Samuel 7:28 . . . You are God, O Sovereign Lord. Your words are truth. Only God determines absolute truth.
MANY SAY THERE IS NO SUCH THING AS ABSOLUTE TRUTH
HOW DO WE KNOW THE BIBLE IS TRUE?

Psalm 119:142-160 . . . All your words are true; all your just laws will stand forever. God's Word is an extension of God's truthful character.

John 14:6 - 16:33 . . . When the Spirit of truth comes, he will guide you into all truth. The Holy Spirit enlightens our minds and hearts to the truth.

John 18:28-38 . . . Jesus said . . . "I came to bring truth to the world. All who love the truth recognize that what I say is true." The human quest for truth finds its fulfillment in Jesus Christ.

1 John 1:1 . . . We saw him with our own eyes and touched him with our own hands. We can trust the New Testament's claim of Christ's resurrection because the story is told by eyewitnesses.
DOES GOD REALLY EXPECT US TO TELL THE TRUTH ALL THE TIME
Exodus 20:16 . . . Do not testify falsely against your neighbor. God's law clearly forbids intentional lying.

Ephesians 4:14-16 . . . Instead, we will hold to the truth in love. Followers of Christ are called to speak the truth, always in a loving manner.

PROMISES FROM GOD: Psalm 119:160 . . . All your words are true; all your just laws will stand forever.

Proverbs 12:19 . . . Truth stands the test of time; lies are soon exposed.

1 Timothy 4:16 . . . Stay true to what is right, and God will save you. Those who stand for truth will be saved by God.

2 Timothy 3:16 . . . All Scripture is inspired by God and is useful to teach us what is true and to make us realize what is wrong in our lives. All Scripture teaches truth.
God, know when you are hiding things, or not speaking the truth about things which you know you have said, and done, and you try to hold it from other's look out because it all will be known one day.
God sees, and hears and knows ALL, nothing is hidden from Him, not nothing!