All About GOD - The Christian community for seekers, skeptics, and believers.
Welcome to Heaven's Beauty / Wisdom Of Our Lord Jesus
 Welcome to "A Special Angel..."
A Special Angel...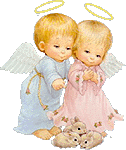 Here's a very special angel 
As you can plainly see, 
The reason she's so special is 
She's just for you, from me. 

Whenever you are lonely, 
Or feeling sad and blue, 
Remember this little angel 
And know I think of you.

So keep this angel with you 
For all the joys we've shared,
And remember she's a symbol 
Of a loving heart that cares!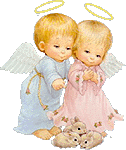 Pass An Angel To Someone You Love & Show Them You Care!
 2002
Contact Us Live Prayer Chat Privacy Notice Copyright Sitemap About HB
©Copyrighted By Trishas Creations 1998-2014 @All Rights Reserved