All About GOD - The Christian community for seekers, skeptics, and believers.
Welcome to Heaven's Beauty / Wisdom Of Our Lord Jesus
 Welcome to "Seeds of Kindness"

Sow some seeds of kindness
Everywhere you go
Water them with Joy
Watch a friendship grow. Pour out a little laughter
There's nothing quite like cheer
Feed with love and trust
And watch it grow each year. Add a little sunshine
After a rainy day
And then before you know it
You have a friendship that shall stay. Marie Williams © 2001
All Rights Reserved
Used with permission.


Bloom where you are planted,
and spread the seeds of love and kindness
throughout your garden of friends.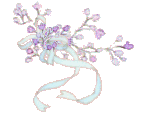 Contact Us Live Prayer Chat Privacy Notice Copyright Sitemap About HB
©Copyrighted By Trishas Creations 1998-2014 @All Rights Reserved