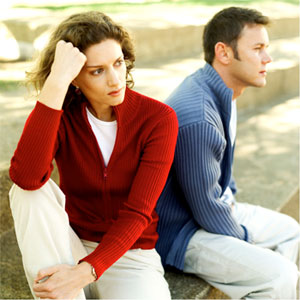 God's Best Advice

WHAT GENERAL PRINCIPLES DOES THE BIBLE GIVE US ABOUT RELATIONSHIPS?
That is one thing about God I can say, He has the best advice that noone else can give a person. He knew everything which we would go through and He has an answer for it all.
So, before you think you know what's best for you, ask God first and read the Word of God first.
BIBLE READING: Exodus 33:7-11
KEY BIBLE VERSE: Inside the Tent of Meeting, the LORD would speak to Moses face to face, as a man speaks to his friend. Afterward Moses would return to the camp, but the young man who assisted him, Joshua son of Nun, stayed behind in the Tent of Meeting. (Exodus 33:11)

OUR RELATIONSHIP TO GOD IS OUR MOST IMPORTANT RELATIONSHIP
God and Moses talked face to face in the Tent of Meeting, just as friends do. Why did Moses find such favor with God? It certainly was not because he was perfect, gifted, or powerful. Rather, it was because God chose Moses, and Moses in turn relied wholeheartedly on Godís wisdom and direction.
Friendship with God was a true privilege for Moses, out of reach for the other Hebrews.
But it is not out of reach for us today. Jesus called his disciples-and, by extension, all of his followers-his friends (John 15:15). He has called you to be his friend. Will you trust him as Moses did?
BIBLE READING: John 16:16-33
KEY BIBLE VERSE: At that time you wonít need to ask me for anything. The truth is, you can go directly to the Father and ask him, and he will grant your request because you use my name. You havenít done this before. Ask, using my name, and you will receive, and you will have abundant joy. (John 16:23-24)

OUR RELATIONSHIP TO GOD IS MADE POSSIBLE THROUGH JESUS
Jesus is talking about a new relationship between the believer and God. Previously, people approached God through priests. After Jesusí resurrection, any believer could approach God directly. A new day has dawned and now all believers are priests, talking with God personally and directly (Hebrews 10:19-23). We approach God, not because of our own merit, but because Jesus, our great high priest, has made us acceptable to God.
BIBLE READING: 2 Corinthians 6:14-18
KEY BIBLE VERSE: Donít team up with those who are unbelievers. How can goodness be a partner with wickedness? How can light live with darkness? (2 Corinthians 6:14)

OUR RELATIONSHIPS WITH OTHERS SHOULD NOT COMPROMISE OUR FAITH
Paul urges believers not to form binding relationships with nonbelievers because this might weaken their Christian commitment, integrity, or standards. It would be a mismatch. Earlier, Paul had explained that this did not mean isolating oneself from nonbelievers (1 Corinthians 5:9-10).
Paul even tells Christians to stay with their nonbelieving spouses (1 Corinthians 7:12-13). Paul wants believers to be active in their witness for Christ to nonbelievers, but they should not lock themselves into personal or business relationships that could cause them to compromise their faith. Believers should avoid situations that could force them to divide their loyalties.
BIBLE READING: Ephesians 2:11-22
KEY BIBLE VERSE: We who believe are carefully joined together, becoming a holy temple for the Lord. Through him you Gentiles are also joined together as part of this dwelling where God lives by his Spirit. (Ephesians 2:21-22)

OUR RELATIONSHIPS WITH OTHERS ARE MADE POSSIBLE THROUGH JESUS
There are many barriers that can divide us from other Christians: age, appearance, intelligence, political persuasion, economic status, race, theological perspective. One of the best ways to stifle Christís love is to be friendly with only those people that we like.
Fortunately, Christ has knocked down the barriers and has unified all believers in one family. His cross should be the focus of our unity. The Holy Spirit helps us look beyond the barriers to the unity we are called to enjoy.