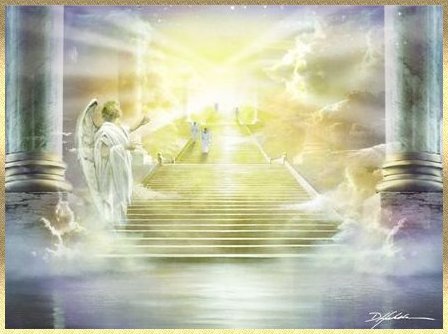 Welcome and Thank You for stopping by!
I originally created this website way back in 1997-1998 and since then I have done allot of updating and re-vamping! Due to some error which we are not sure why it happened, but the entrance page ended up loosing it's link!
For the content this website has, it is very hard to find templates which will hold this much content, so we ended up coming back to the same template but I created and re-created the graphics!
I really pray you enjoy the website as there is so much information which can be read here, tons of it!
I have learned so much from Joyce Meyers Bible and Benny Hinn's Ilumina it's just awesome!
I have listed below just some of what you will find on this website!. We have so much more which we want to add to this website, and in hopes this website will be a blessing to you, and help you! Make A Donation if this website has been a blessing to you would you consider on making a Donation so we can Add more interactive tools and keep it online!
Below are just a fraction of what you will discover on Our Website:
Beatitudes, Blessings, What God Hates, About the Cross, Satan and His Hooks

Several Pages on Wisdom and Learning Wisdom, Jesus' Life, How Christians should Act

Covenants, About the Cross, Complaining, 7 Deadly Sins, Satan and His Evil Ways to Betray Us

Should and Should Not Do's, God's Promises to Us, Being a Useable Christian, Unusual Methods

Anointing, Gambling, Trusting Jesus, and so many more Over 640 Pages of Great Information

Why Jesus Died, Visions and I could go on and on......
We have fun things which ones can do to help them learn more about Jesus and to help children, little games and quizzes, I am in hopes that I can add more to the website, and that God will allow me to get it finished and all completed to help you and enrich your heart to be able to become closer to the Lord Jesus!
We have several ways you can tell other's about my website, and ways to contact me! I am a busy person when I am working on websites or my graphics and I get tons of emails from junk I belong to, which I am putting to a halt since I am getting out of the Traffic Exchange Business and all these bogus business opportunities... so just bare with me on getting back to you, or a good idea is to get me on Face Book!
If, there is anything which is not on the website, just send me an email and I will do my very best to get it on here and I will notify you of it being added and when you can expect it to be visible for all to see, I would also love to add your name to it for suggesting it, with your permission of course!
May God Richly Bless You and Keep You & Your Family Safe, in the times we live in, I pray that God's Shield of Power and His Loving Blood be outstretched to you and over In Jesus Name!
Here are some which you will find !