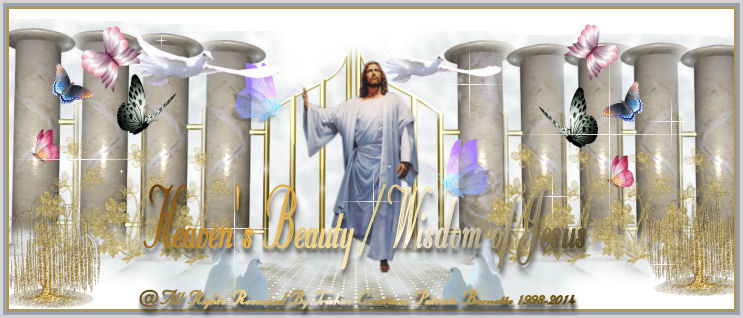 "Heaven's Overview....HEAVENLIES"
Term unique to Paul's Letter to the Ephesians, also translated "heavenly places" or "realms," and referring to the super earthly upper regions of the air. Since the term "in the heavenlies" carried with it associations from pagan cultic vocabulary, it was perhaps used by the apostle in an apologetic manner.


"The heavenly places" indicates the sphere where the risen Christ has been seated at the right hand of God in a position of authority, power, and dominion, reigning as conqueror and ruler high above the heavenly world (Ephesians 1:20-21).

Other usage points to the idea of the realized hope of those who are in Christ, in that believers have already been blessed with "every spiritual blessing in the heavenlies" (verse 3) and are raised with Christ, seated with him in the heavenlies (2:6).

The church will make known the wisdom of God to the principalities and powers in the heavenlies (3:10). She will thus participate in the victory over the spiritual hosts of wickedness, also present in the heavenly places (6:12).

Heaven depicts the skies, the upper part of the Created World, denotes the firmament (a vault or roof of the earth.

It may be used literally or metaphorically, denotes fixed or material reality. It designates God's unique home, a sanctuary, the throne of Devine Majesty, remoteness and transcendence.

Heaven is a space immediately surrounding the earth. A Place of material & supernatural signs of outer space.

The firmament, a solid mass, rests on pillars and has windows. Genesis 1:6-8, Isaiah 45:12 Genesis 8:2

Eschatological, samayim concerns a new order that replaces the old or present imperfect order.

Later, Heaven means the destiny of the Spiritual apex of covenantal righteousness with God, as some Jewish groups supported the resurrection of the dead and final judgment.
You can also, read these here, if you just came here through the menu and haven't went to the other pages on Heaven.
Heaven, Heaven Main, Heaven 1, Heaven 2, Heaven 3, Heaven 4, Heaven 5 , Heaven 6, Heaven 7