All About GOD - The Christian community for seekers, skeptics, and believers.
Welcome to Heaven's Beauty / Wisdom Of Our Lord Jesus
Welcome to "Boundaries, God's Word On What Are the Benefits of God's Boundaries"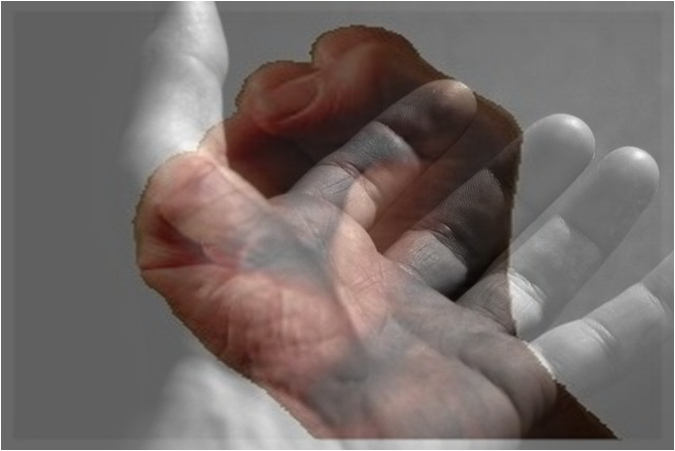 "What Are The Benefits of God's Boundaries"
Just because "God Made The Heaven's & The Earth and He created man and woman, does not mean that He didn't make boundaries to live by, and how we are to act and keep His world from falling and going to hell."
God, made boundaries because He loves us, not because He don't care about His creations.
Below I have listed some Verses with a graphic to help you get a vision of the verses, I pray that this helps, you understand the "Boundaries of God."
Genesis 2:16-17 . . .
The Lord God gave him this warning: "You may freely eat any fruit in the garden except fruit from the tree of the knowledge of good and evil. If you eat of its fruit, you will surely die."

 
 

Deuteronomy 10:13 . . .
Obey the Lord's commands and laws that I am giving you today for your own good. God's boundaries are set for our own good. They help us stay within his will.

 
 

Psalm 36:1 . . .
Sin whispers to the wicked, deep within their hearts. They have no fear of God to restrain them.
 

 
 

Romans 3:17-18 . . .
They do not know what true peace is. They have no fear of God to restrain them. God's boundaries are set for our protection from evil. They help us stay away from sin.

 
 

Psalm 23:4 . . .
Even when I walk through the dark valley of death, I will not be afraid, for you are close beside me. Your rod and your staff protect and comfort me. God's boundaries are set for our safety and comfort. They keep us from harm.

 
 
WHAT ARE GOD'S BOUNDARIES FOR US?

 

Micah 6:8 . . .
No, O people, the Lord has already told you what is good, and this is what he requires: to do what is right, to love mercy, and to walk humbly with your God.

God's boundaries are his loving restraints to keep us from falling away from him. God's boundaries call us to right living for ourselves, to show mercy to others, and to have a relationship with him.

 

Right living with God and showing mercy to others-not a bad fence to live within, is it?

 
 
 

 

Deuteronomy 10:12-13 . . .
Now, Israel, what does the Lord your God require of you? He requires you to fear him, to live according to his will, to love and worship him with all your heart and soul, and to obey the Lord's commands and laws that I am giving you today for your own good. God's commands and laws act as boundaries for us. We are to obey him out of our love and worship of him. Our motive is not the fence around us but the love for God within us.

 
 
 

 

Job 26:10 . . .
He created the horizon when he separated the waters; he set the boundaries for day and night.

 
 
 

 

Ecclesiastes 3:1 . . .
There is a time for everything, a season for every activity under heaven. God provides boundaries of time and seasons for us. These provide certain parameters of predictability for our lives, giving us confidence that we can trust in his reliability.

 
 
 

 

Job 38:8-11 . . .
"Who defined the boundaries of the sea as it burst from the womb, and as I clothed it with clouds and thick darkness? For I locked it behind barred gates, limiting its shores. I said, 'Thus far and no farther will you come. Here your proud waves must stop!'"
 

 
 
 

 

Psalm 104:9 . . .
Then you set a firm boundary for the seas, so they would never again cover the earth.

 
 
 

 

Proverbs 8:29 . . .
I was there when he set the limits of the seas, so they would not spread beyond their boundaries. And when he marked off the earth's foundations.

 
 
 

 

Jeremiah 5:22 . . .
Do you have no respect for me?
Why do you not tremble in my presence? I, the Lord, am the one who defines the ocean's sandy shoreline, an everlasting boundary that the waters cannot cross. The waves may toss and roar, but they can never pass the bounds I set.

God provides physical boundaries for our protection and our enjoyment. Fish do not swim in a desert, nor do eagles swim beneath the seas. Know your limitations and you will enjoy your lifestyle better.

WHAT ARE THE CONSEQUENCES OF FAILING TO OBSERVE GOD'S BOUNDARIES

 

Jude 1:6-7 . . .
I remind you of the angels who did not stay within the limits of authority God gave them but left the place where they belonged. God has kept them chained in prisons of darkness, waiting for the day of judgment. And don't forget the cities of Sodom and Gomorrah and their neighboring towns, which were filled with sexual immorality and every kind of sexual perversion. Those cities were destroyed by fire and are a warning of the eternal fire that will punish all who are evil.

 
 
 

 

Genesis 3:15-24 . . .
"From now on, you and the woman will be enemies, and your offspring and her offspring will be enemies. He will crush your head, and you will strike his heel." Then he said to the woman, "You will bear children with intense pain and suffering. And though your desire will be for your husband, he will be your master." And to Adam he said, "Because you listened to your wife and ate the fruit I told you not to eat, I have placed a curse on the ground. All your life you will struggle to scratch a living from it. It will grow thorns and thistles for you, though you will eat of its grains. All your life you will sweat to produce food, until your dying day. Then you will return to the ground from which you came. For you were made from dust, and to the dust you will return." . . . So the Lord God banished Adam and his wife from the Garden of Eden, and he sent Adam out to cultivate the ground from which he had been made. After banishing them from the garden, the Lord God stationed mighty angelic beings to the east of Eden. And a flaming sword flashed back and forth, guarding the way to the tree of life.

 
 
 

 

Psalm 94:12 . . .
Happy are those whom you discipline, Lord, and those whom you teach from your law.

 
 
 

 

Isaiah 38:16 . . .
Lord, your discipline is good, for it leads to life and health.

 
 
 

 

Hebrews 12:7-11 . . .
As you endure this divine discipline, remember that God is treating you as his own children. Whoever heard of a child who was never disciplined? . . . Since we respect our earthly fathers who disciplined us, should we not all the more cheerfully submit to the discipline of our heavenly Father and live forever? . . . But God's discipline is always right and good for us because it means we will share in his holiness. No discipline is enjoyable while it is happening-it is painful! But afterward there will be a quiet harvest of right living for those who are trained in this way.

 
 
 

 

Ecclesiastes 7:13 . . .
Notice the way God does things; then fall into line. Don't fight the ways of God, for who can straighten out what he has made crooked?

 
Contact Us Live Prayer Chat Privacy Notice Copyright Sitemap About HB
©Copyrighted By Trishas Creations 1998-2013 @All Rights Reserved