All About GOD - The Christian community for seekers, skeptics, and believers.
Welcome to Heaven's Beauty / Wisdom Of Our Lord Jesus
 Welcome to "God Brings Us Out and Takes Us In"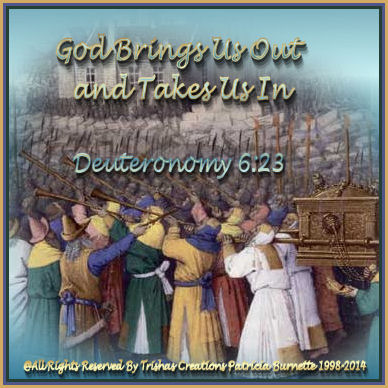 God Brings Us Out and Takes Us In

Deuteronomy 6:23, If you take a look at this verse, it let's us know no matter what we go through in our lives God is always there to want to bring us out of our circumstances which are always hindering us from receiving His so long awaited blessings.

He always has something good waiting on us, we just have to want it bad enough to give in to Him and allow the door to his blessings open!

God brings us out to bring us into something more beautiful and exciting and more satisfying and graciously pleasant.

Let Him come into your heart today, and ask Him to take control of your life, and get rid of those bad circumstances which are hindering you and the blessings which God so much wishes to give to you.

Don't wait to long because the time is almost up!!!!

Contact Us Live Prayer Chat Privacy Notice Copyright Sitemap About HB
©Copyrighted By Trishas Creations 1998-2014 @All Rights Reserved