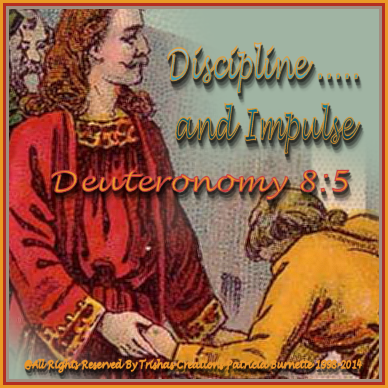 Discipline and Impulse
Deuteronomy 8:5

When someone disciplines us, we usually find fault with that person which is doing it. We feel upset and hurt but the devil makes sure he is right there wanting us to divert the conversation away from the real issues.

God disciplines us to. Being corrected by God through people and they could be family, friends, pastor, teachers etc. We may never like what we are being told, but God chooses people to help us and correct us when we need it, He makes sure that we know when we are in the wrong and when we are making bad decisions.

But, we all need to be wise and accept the discipline and Thank the Lord for allowing someone to bring it to our attention where we need to make some changes!!!!