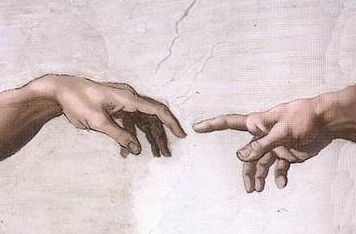 "God Is Very Creative"
Genesis 3:1

If you think about everything God has created and all the fish in the seas, and in the oceans, trees, flowers, all the animals, He has a time creating everything.
He gave the job to Adam, to name all the fish in the oceans and all the animals, and God had to be very sure Adam could do it, he was very creative to do that.
God is so awesome, and full of power to be able to create all He did. Just look around you, God created everything you see!
God created you, and He created something and His people in a special unique way, each of us from different origins, but we all have something different, our talents and creativity.
There are so many who are stuck, they don't want to try anything new or new job, they want to do what they want to do and that's it, the same thing ---- God puts ideas, new jobs, right in front of them and they are scared to grasp at them, they don't want to step out and leave their comfort zone to be creative and try something new God wants them to do.
We were designed to be fresh and renewed ---- and to step out and try something you have never have done before, and God doesn't make mistakes; if there is something which is front of you that is new then grab it, make use of it, learn it.
Because God has blessed you with something new and more of value than your old job or your old talents. Ask God to help you, if you need help He will gladly help you work the new job, etc. He never leaves us hanging in the winds!

Trust God, believe in Him, He will not fail you!