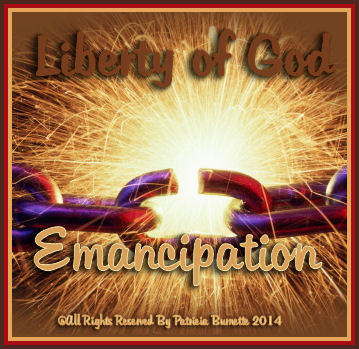 "Liberty of God"
2 Corinthians 3:17

It says God wants us to have liberty and not legalism.
Amplified Bible defines liberty as emancipation from bondage: freedom!
 
Emancipation - freeing someone from the control of another; especially a parent's relinquishing authority and control over a minor child

If the son liberates you..... then you are really unquestionably free (John 8:36)

Free from what, what am I free from!!

Free from:
Power Sin
Manipulation of control
free fear of what others think of you
comparing yourself with everybody else
competition with others
selfishness
legalism
to be an individual
to be your free free free!!