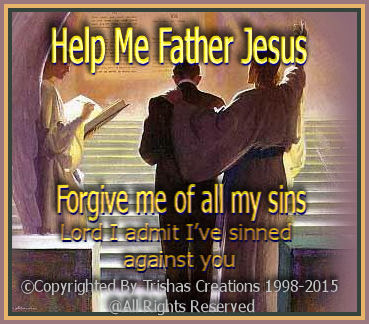 Help Me Father Jesus
Father I come to you and admit I am a sinner, Lord I admit I've sinned against you, and disobeyed, I said things maybe I should have never said or done, things which was shameful and hurtful and wrong. I am sorry please forgive me Father.
 Forgive me of all my sins, forgive me for being selfish person if I have been, I ask you to come into my heart cleanse me of all unrighteousness, cleanse me of all unhealthy habits I may have, cleanse me of all wrongful thoughts. 
Cleanse my heart, mind come in to my heart and life, In Jesus name. Thank you Father for saving me and forgiving this sinful body, I claim now that I am saved I have been redeemed and saved by your mercy and grace and abiding Love. In Jesus Name Thank You Jesus Amen Amen!